Corrosion-resistant, load-bearing metal rods feature complete encapsulation in PTFE, FEP, and PFA and can be used in temperatures up to 400°F. They allow PTFE or other adapter of appropriate configuration to be placed over encapsulated rod to be used as points of support. Chemical-resistant products are constructed to bear up to 700 lb loads in nitric, hydrofluoric, hydrochloric, and...
Read More »
ONDRIVES GEARS FORWARD A commercial and precision gear range is the latest addition to Ondrives' extensive product portfolio, further enhancing their newly launched power transmission series, states Marketing Manager, Amanda Laughton. The array of products offered broadly consists of bevel gears, worms & wheels, anti-backlash wormwheels, internal gears, anti-backlash gears, both parallel &...
Read More »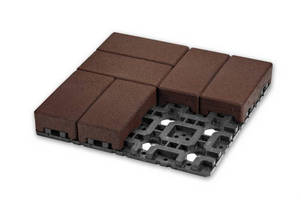 VAST Composite Landscape Pavers, manufactured of up to 95% recycled car tires and plastic containers, are suited for large commercial hardscapes such as parking areas, walkways, building entrances, and plazas. Weighing less than 9 lb/sq ft, they provide high slip resistance and strength. Products include installation grid, with same composite material, that are laid out on compacted sand base on...
Read More »
Ensuring optimal cleaning for health, Rubbermaid HYGEN(TM) System includes textiles for dry and wet cleaning, Quick-Connect Handles and Poles for cleaning hard-to-reach areas, Flexi Frames(TM), which conform to shape of surface, and buckets and carts to optimize productivity. Textiles are built around 100% split microfiber, which traps and holds 95% of microorganisms. Bleach tolerant and...
Read More »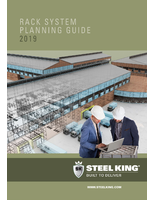 There is plenty to consider before setting up or replacing storage rack systems in your warehouse. This whitepaper contains a guide and general checklist of the most important considerations.
Read More »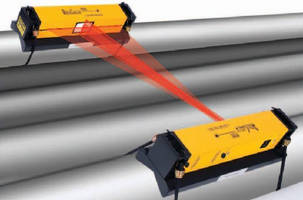 Utilizing reflected-laser beam technology, ROLLCHECK® MINI can measure spans up to 3 ft from roll to roll sizes up to 4 in. in diameter. Laser line is projected from ROLLCHECK® MINI transmitter to the reflector mounted on the roll to be checked/aligned; laser line indicates if roll is aligned vertically. Line is then automatically reflected back to transmitter's reference line...
Read More »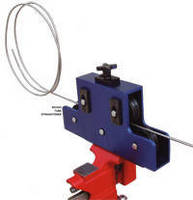 Introducing a new tube straightener, Model BQ-1025, an economical tube straightener that can handle light wall tubing from 3/16 to 1/2". It is fully adjustable, can be vice or bracket mounted and can be used on all types of annealed tubing, including stainless. Simply feed your coiled tube into the straightener, and it comes out straight on the other side. A quick solution for the automotive...
Read More »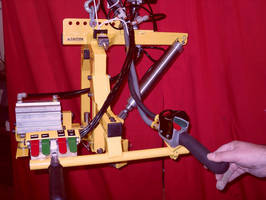 Ergonomic Partners was recently approached to design and provide custom lift assist equipment for a global safety equipment manufacturer. After several near misses on major injuries due to dropped and mishandled parts the customer was looking for a new way to handle their parts. In addition the operators were risking shoulder and back injuries due to awkwardly having to place the heavy discs into...
Read More »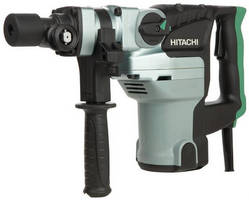 Featuring 8.4 A motor that delivers 950 W of input power, DH38YE2 is 1Â-½ in. spline shank rotary hammer with dial that lets operator select hammer-only or hammer/drilling operation. It produces 5.9 ft/lb of impact energy for drilling and chiseling and offers 510 rpm full load speed and 2,800 bpm full load impact rate. Although it gives off vibration levels of 18.8 m/s² and noise of...
Read More »
Environmentalists compelled the HVAC industry to create a new industry standard refrigerant and plastic caps maintain an important role to secure against contaminants. Environmentalists concerned with ozone-depleting chemicals are at the heart of the creation of the refrigerant known as R410A, although this is not a recent development. It was back in the '80's when the quest began to develop a...
Read More »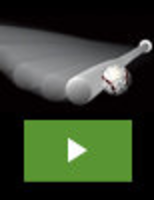 Our goal is to help every athlete derive maximum enjoyment from their sport and become a better player. We offer a line of innovative training tools that combine cutting-edge technology and out of the box thinking to deliver an unbeatable competitive advantage. The Vector® Sports Training Ball is just another example of our commitment to innovation. To learn how the Vector® is helping ballplayers everywhere, see our video.
Read More »