CHARLOTTE, N.C., Jan. 10, 2011 -- Goodrich Corporation (NYSE: GR) recently delivered its 331st sonar dome rubber window (SDRW) to the U.S. Navy. Goodrich's Engineered Polymer Products (EPP) team in Jacksonville, Fla. has been the exclusive supplier of sonar domes for FFG-7, DDG-51, and CG-47 class ships to the U.S. Navy and allied navies for more than 40 years. A sonar dome is an acoustically...
Read More »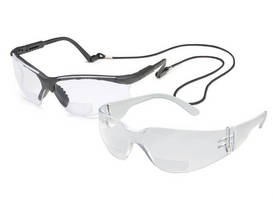 Available in 5 diopter strengths: 1.0, 1.5, 2.0, 2.5, and 3.0, Scorpion® MAG and StarLite® MAG eyewear are designed for workers requiring extra magnification to read instrumentation and documents, work with small parts, or perform close-at-hand tasks. Scorpion® MAG features adjustable-length ratcheting temples and soft fingertip nosepiece. ANSI Z87.2+ standard compliant...
Read More »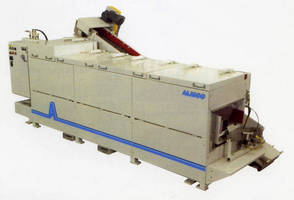 Available as standard and custom units designed for spindle finishers and continuous thru-feed vibratory systems, ALMCO hoods are made of sheet metal and lined with open-cell urethane sound deadening material. Functionality helps companies provide safe environment for workers while achieving noise levels that meet regulatory agency demands. Actual noise levels from machinery such as automated...
Read More »
Available in 3 styles, Encore(TM) Code-Approved PVC-Coated Composite Railing works with cellular PVC decking and is approved for single- and 2-family dwellings and residential applications. Co-extruded systems include Series 100, 2 x 3.5 in. rectangular profile; Series 200, 2-piece T-Rail style with flat cap; and Series 300, Small Contour. Available in white, railing comes in kitted box with...
Read More »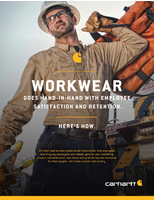 High-quality gear reminds employees that they are valued by their employer and improves their workday. To find out more about choosing the best workwear, download now.
Read More »
New Home Entertainment Remote by Texas Instruments Integrates Movea's SmartMotion(TM) to Enhance User Experience Grenoble, France - Movea, the pioneer in motion-sensing and motion-control technologies, along with Texas Instruments Incorporated (TI), announced today a new high-performance, RF4CE remote control reference design that will allow consumers to experience a highly interactive and...
Read More »
LAS VEGAS -- Wavien, Inc., of Valencia, CA, is demonstrating, for the first time, LED and arc-lamp-based illuminator and projector prototypes with industry-leading performance features including low cost and size, super-high brightness and maintenance-free, long lifetimes. These illuminator prototypes are based on the latest advances in Wavien's Dual Paraboloid Reflector (DPR(TM)) arc-lamp...
Read More »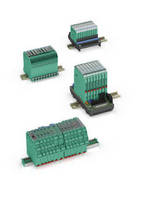 TWINSBURG, OH - Pepperl+Fuchs K-System, H-System and Z-Series intrinsically safe solutions, have received BV (Bureau Veritas), GL (Germanischer Lloyd), LR (Lloyds Register) and DNV (Det Norske Veritas) approvals for use in marine-type applications. These unbiased, third-party agencies confirm that these products conform to the latest standards and particular specifications required for rugged...
Read More »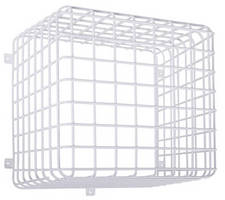 Comprised of 9-gauge steel wire coated with corrosion-resistant, white polyester, Wire Guard Damage Stopper® (STI-9730) protects sensitive equipment against vandalism and accidental damage. It measures approximately 12 x 12 x 12 in. and installs with provided screws and anchors. Recommended for areas where abuse is severe or sensitive equipment must remain operational, variety of wire...
Read More »
New Products Deliver High-Performance and Easy-to-Deploy Affordable Solutions that Help Service Providers to Grow Revenue LAS VEGAS - NETGEAR®, Inc.(Nasdaq: NTGR), a global networking company that delivers innovative products to consumers, businesses and service providers, today announced nine new products for service providers at the 2011 Consumer Electronics Show (CES). Building on the...
Read More »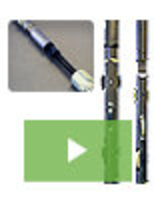 For over 35 years our Wheeled Rod Guide Couplings, have been at work in oil fields across the globe. Our products are engineered to extend the service life of sucker rods and tubing, delivering cutting-edge innovation that enhances oilfield operation, maximizes output, and enhancing overall operations. To learn about the advantages of using Wheeled Rod Guide Couplings in your wells, see our video.
Read More »