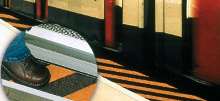 Hazard striped for safety, Black and Yellow Warning Tread provides heavy-duty, permanent anti-slip solution for slippery surfaces. Able to go over most surfaces, aluminum-extruded epoxy filled tread comes pre-drilled. Epoxy used on product is closed cell system, which prevents dirt and oils from penetrating system. Colored plate meets OSHA, ADA, and ISO 9000 standards.
Read More »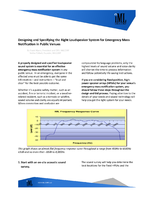 A guide for designing and implementing effective loudspeaker systems for emergency situations.
Read More »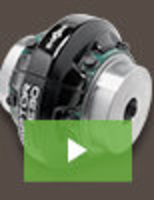 The Dodge Raptor coupling epitomizes the innovation and value that has made Baldor a world leader in industrial electric motors. For almost 100 years Baldor has been the go-to source for industries across the globe. The Raptor coupling is just one example of our dedication to engineered excellence and commitment to providing value and performance. See our video to learn more.
Read More »