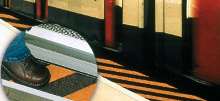 Hazard striped for safety, Black and Yellow Warning Tread provides heavy-duty, permanent anti-slip solution for slippery surfaces. Able to go over most surfaces, aluminum-extruded epoxy filled tread comes pre-drilled. Epoxy used on product is closed cell system, which prevents dirt and oils from penetrating system. Colored plate meets OSHA, ADA, and ISO 9000 standards.
Read More »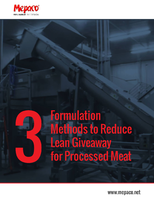 Download this white paper, and learn about three methods that can help you improve your bottom line and yield by reducing lean tissue giveaway.
Read More »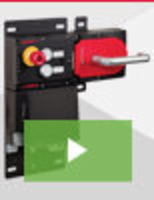 The new MGB with EtherNet/IP is a leap forward in access door safety. Designed for easy installation, flawless performance, and long service life, it is engineered with robust features and cutting-edge technology that places it firmly at the leading edge of the door safety device industry. To learn all about the benefits of the Euchner MGB, see our video.
Read More »