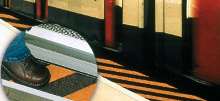 Hazard striped for safety, Black and Yellow Warning Tread provides heavy-duty, permanent anti-slip solution for slippery surfaces. Able to go over most surfaces, aluminum-extruded epoxy filled tread comes pre-drilled. Epoxy used on product is closed cell system, which prevents dirt and oils from penetrating system. Colored plate meets OSHA, ADA, and ISO 9000 standards.
Read More »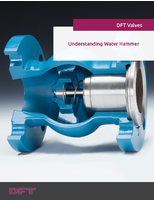 DFT Inc's engineers have been working with professionals in a range of industries for decades, helping to identify and resolve the underlying causes of water hammer. In this eBook you will learn about many of these common causes, how they impact your system and some of the basic changes you can make to eliminate them. In this eBook you will learn: What causes water hammer and why it is such a persistent problem. The role design plays in reducing the risk water hammer poses to your system. DFT's professional recommendations for coping with water hammer.
Read More »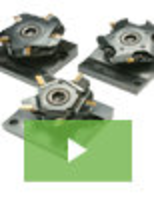 Thanks to the unique SpinSelect™ Multi-Pocket selectable quick change tool holder, it's time to rethink the range, complexity and volume of parts that your lathe can produce. Our Spin-Select™ tool was created to increase productivity and consistency by decreasing downtime associated with lathe cutting tool and insert setups or changeovers. This product is a game-changer for the industry and we're pleased to show you why.
Read More »