NEMA 9 dust ignition proof, dual rated enclosures encompass Model RS-D and Model RSB-D pull cord or cable operated stop control, Model TA-D belt alignment control, Model DB-100D belt rip detector, Model PCL/R/D-D pull cord, Model CR-D level control and plugged chute detector, and Model FS-D dry bulk material flow control series. UL listed and CSA certified units can be placed outdoors in...
Read More »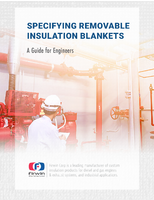 Looking for guidance on how to spec removable insulation? Download our free guide for engineers now!
Read More »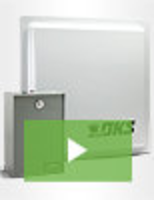 The DoorKing DKS AVI system is at the cutting edge of automotive security technology and represents a leap forward in engineering innovation. When it comes to long-range passive card readers, we lead the industry and set the standard for quality and performance. To find out why the DoorKing DKS AVI system is taking the automotive security industry by storm, see our video.
Read More »