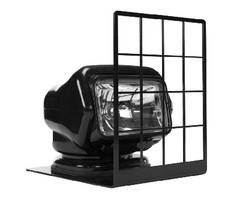 Featuring 1/8 in. steel frame that is powder coated with black or white finish, GL-XXXX-GUARD protects roof-mounted spotlights from heavy impacts caused by tree branches and other low lying obstructions that could otherwise cause damage to light. Guard also works well with lighting equipment that is mounted on boat or ATV. Featuring mesh design, GL-XXXX-GUARD allows light to penetrate unit...
Read More »
Franklin, NC —- TekTone® launches Tek-CARE®700 Wander Management System, providing reliable elopement protection to a variety of facilities.  TekTone® announces a partnership with industry leading Accutech Security, manufacturer of perimeter-based, RFID-enabled elopement systems. TekTone® is releasing a comprehensive integrated nurse call and wander management system to TekTone® Elite...
Read More »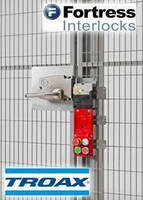 Fortress safety interlocks pair with Troax mesh doors to form a simple, modular and tough machine guarding system Erlanger, Ky. — Fortress Interlocks and Troax have combined forces, creating a new perimeter guarding system to prevent access to dangerous machinery. The system utilizes a unique new bracket that fits Fortress interlocks to Troax perimeter guarding panels, enabling the safeguarding...
Read More »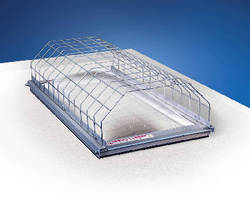 Engineered to prevent employee injuries and deaths from falls through skylights, non-penetrating Skylight Defender meets and exceeds 200 lb national OSHA regulation as well as California OSHA mandates by withstanding and supporting at least 400 lb. System fastens onto skylight frame using compression system and requires no drilling. Constructed of welded galvanized mesh, Skylight Defender has...
Read More »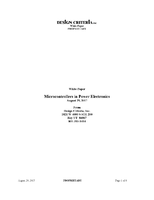 This white paper explores the power supply advantages of digital microcontrollers, as well as how digital power supplies can be used to manage entire systems.
Read More »
Consisting of multiple components, Parking System Solution helps protect parking structures from abuse from cars as well as seismic, thermal, and wind activity. System includes 787P Series Joint with profile that minimizes impact and noise of vehicular traffic; Easy Install Compression Seals, which toughen parking structures against thermal movement and weather damage; and combination of corner...
Read More »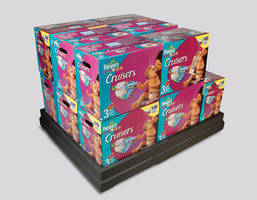 Measuring 6 in. high, Adjustable Pallet Guards fit around wood pallets, concealing sharp, unsightly corners. Units prevent damage to products, help ensure customer and employee safety, and create aesthetically pleasing display. Adjustable from 28–54 in. W, guards are made from black high impact polystyrene, which facilitates cleaning and enables reuse.
Read More »
Designed to prevent water from leaving marks on walls, Microban® Anti-Microbial Wall Guards are made to fit underneath XLERATOR hand dryer and also promote- 99.5% bacteria-free surface area. These washroom accessories measure 32 x 16 x 1/16 in. and come in white or black. Stainless Steel is also available. Installation requires heavy-duty adhesive, such silicone, or 4 strips of...
Read More »
Denver, Colorado- – BSI, LLC, a leader in food service equipment and fabrication, was issued a patent for the XGuard Adjustable food guard for its innovative ability to let operators move the glass back and forth as well as up and down while still changing the glass angle. The application for this patent (Patent No. US 8,403,430 B2) was filed on February 7, 2011, and can be viewed on the US...
Read More »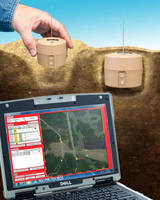 Able to be deployed within seconds, E-UGS Unattended Ground Sensors provide live seismic sensing for up to- 6 months in order to protect perimeter of any area without endangering personnel. Disposable sensors, which can be deployed several miles away from secured areas to provide early detection of people walking as well as vehicles, can also provide soft- and hard-spot fill in coverage....
Read More »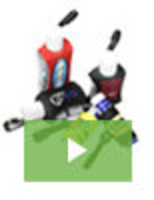 Neagle Choice has long been known as a quality source for commercial sewing, printing, die cutting, and the manufacturing of a wide range of custom products. Enhancing our service capabilities has been the key to our success, and has driven our growth into many new and exciting markets. Continuing on this trajectory, we now offer precision laser cutting and etching, adding to our long line of manufacturing services. See our video to learn all about it.
Read More »