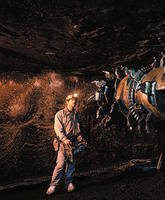 RAVENNA, OH – PSG Spiral Guard™ hose guard, from Parker Hannifin, the global leader in motion and control technologies, delivers abrasion resistance, crush resistance, flexibility and strength to protect against hose wear in harsh or heavy duty applications.Â-  The MSHA/FRAS approved version of the PSG hose guard is lightweight and offers high-strength and low friction for applications...
Read More »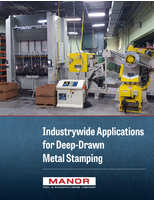 Deep-drawn metal stamping applies a significant punching force to radically draw metal sheets into a die cavity. Finished components produced by this process tend to have a depth that exceeds their diameter, which is why manufacturers refer to it as "deep-drawn" metal stamping.
Read More »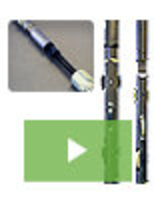 For over 35 years our Wheeled Rod Guide Couplings, have been at work in oil fields across the globe. Our products are engineered to extend the service life of sucker rods and tubing, delivering cutting-edge innovation that enhances oilfield operation, maximizes output, and enhancing overall operations. To learn about the advantages of using Wheeled Rod Guide Couplings in your wells, see our video.
Read More »