ANDERSEN AIR FORCE BASE, GUAM – Riveer Environmental of South Haven, MI is getting ready to install one of its largest and most sophisticated systems yet in early December of this year. Commissioned by Andersen Air Force Base in Guam to support aircraft maintenance, Riveer's Birdbath Clear Water Rinse System was designed to prevent corrosion which can be caused by residue build-up on aircraft...
Read More »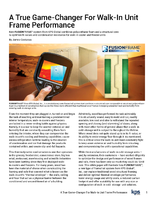 This white paper outlines the eight reasons why the FUSIONFRAME system is the superior thermal envelope system. Download now to find out more.
Read More »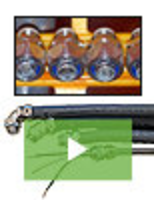 Anamet Electrical's 316 Stainless steel SEALTITE® fittings and UL-listed cord grips protect sensitive wiring components from fluids, corrosive contaminations, bumps, and abrasions with a steel core and liquid tight conduit jacket. Check out this video to learn more.
Read More »