ANDERSEN AIR FORCE BASE, GUAM – Riveer Environmental of South Haven, MI is getting ready to install one of its largest and most sophisticated systems yet in early December of this year. Commissioned by Andersen Air Force Base in Guam to support aircraft maintenance, Riveer's Birdbath Clear Water Rinse System was designed to prevent corrosion which can be caused by residue build-up on aircraft...
Read More »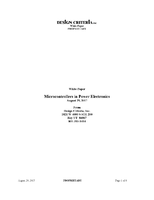 This white paper explores the power supply advantages of digital microcontrollers, as well as how digital power supplies can be used to manage entire systems.
Read More »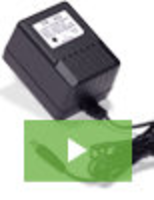 Triad Magnetics, an industry leader and one of the most trusted names in transformer design and manufacturing, is proud to announce the release of the Triad WAU Wall Plug-In AC Power Supply. Engineered to provide robust performance and high reliability, it is setting the standard for 120V/60Hz power supplies. See our video to learn all about it.
Read More »