ANDERSEN AIR FORCE BASE, GUAM – Riveer Environmental of South Haven, MI is getting ready to install one of its largest and most sophisticated systems yet in early December of this year. Commissioned by Andersen Air Force Base in Guam to support aircraft maintenance, Riveer's Birdbath Clear Water Rinse System was designed to prevent corrosion which can be caused by residue build-up on aircraft...
Read More »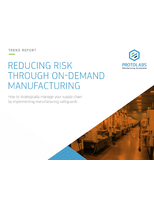 Check out this white paper to learn how putting manufacturing safeguards in place stimulates growth and reduces risk in your supply chain.
Read More »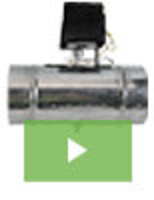 Alan Manufacturing has a long history of developing innovative solutions for HVAC applications. With over 1,000 product designs under our belt, we have gained a reputation as the go-to source for HVAC dampers, hardware, duct supports, zone control systems, and much more. Adding to this extensive list of achievements we now announce the release of our new line of Fresh Air Intake products. Designed to meet ASHRAE 62.2 standards, they are the most robust and high-performance product of their kind. See our video to learn more.
Read More »