Offering thermal stability and fire retardant properties, Uniconform® glass fiber mat contains no chemical binder, synthetic core, or stitching yarns, enabling thermal stability and resistance to water permeability. Laminates can withstand temperatures up to 200°C with no permanent damage. Compatible with unsaturated polyester, vinyl-ester, and epoxy resins, mechanically bonded...
Read More »
Synaptics TouchPad and Gesture Solutions Simplify Interaction on Remote Control Devices SANTA CLARA, Calif. -- Synaptics Inc. (NASDAQ: SYNA), a leading developer of human interface solutions for mobile computing, communications, and entertainment devices, today announced that its capacitive TouchPad(TM) solution is featured in the Philips Dual remote control, that was introduced at IBC 2010 in...
Read More »
Mississauga, Canada -- Linde Canada has recently completed the launch of its line of Linde branded, high-visibility safety clothing. The new line is perfectly suited for people working in public works, road security, building construction, transportation or any occupation where high-visibility clothing will enhance their safety. Linde Canada is an affiliate of Linde North America, which is a...
Read More »
Recommended for ISO Class 5 or higher cleanrooms, Kimtech Pure M3 Sterile Pouch Facemask has tight seal that helps reduce goggle fogging as well as risk of escaping particles. Pouch design and breathing chamber size reduce chance for particle build-up, and 2 knitted headbands comfortably hold mask in place while it is being worn. Made of apertured, low-lint polyethylene film, mask contains no...
Read More »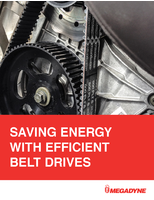 By introducing energy efficient belts on electric motor drives, you can implement a simple, cost-effective solution to achieve energy savings in your facility.
Read More »
Bluetooth® and Gestural Control Enables Intuitive Content Selection, Game Play and QWERTY Navigation for Connected TVs, Set-Top Boxes and Blu-ray Disc® Players IRVINE, Calif., -- Broadcom Corporation (NASDAQ: BRCM), a global leader in semiconductors for wired and wireless communications, today announced that it has partnered with Philips Home Control, a world leader in advanced wireless...
Read More »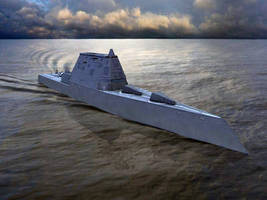 FieldServer Technologies' Gateway will be serving aboard the new Zumwaltclass destroyer (DDG-1000), the latest design in U.S. Navy craft with advanced-technology, multi-mission capability. The Zumwalt-class is designed to operate seamlessly with other naval, ground and land-based air forces in accordance with the Navy's Network-Centric Warfare" concept of operations for the 21st Century. The...
Read More »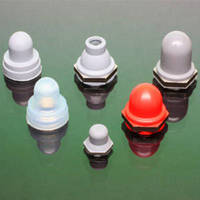 Newark, NJ - A leading manufacturer of pizza ovens in New England recently experienced major problems with contamination of its switch panel controls. The core of the problem was that oil and other substances were penetrating into the lead of the body of the switch causing the switch to malfunction and requiring entire pieces of equipment to be returned to the manufacturer for repair and testing....
Read More »
Albany, NY, USA: L-Tron Corporation will be exhibiting at the Government Solutions Center from September 22-23, 2010 as part of the GTC East's New York Digital Government Summit in Albany, NY. L-Tron will be displaying innovative government solutions, which include barcode and RFID scanners used for reading, tracking and documenting information on applications such as citations, accident and...
Read More »
LONDON, -- Farnborough Air Show (Hall 4, Stand D10) -- Derco Aerospace, Inc., a Sikorsky Aerospace Services company, announced today it has signed an agreement with Alliant Techsystems (NYSE: ATK) to distribute its AAR-47 Missile and Laser Warning System and Roll-on/Roll-off Intelligence, Surveillance, and Reconnaissance (RORO ISR) systems for C-130 and L-100 aircraft. Sikorsky Aerospace Services...
Read More »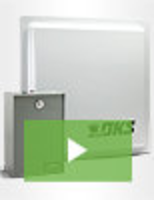 The DoorKing DKS AVI system is at the cutting edge of automotive security technology and represents a leap forward in engineering innovation. When it comes to long-range passive card readers, we lead the industry and set the standard for quality and performance. To find out why the DoorKing DKS AVI system is taking the automotive security industry by storm, see our video.
Read More »