Without compromising targeting performance, Howard Leight® Impact® Sport MIL sound amplification earmuff protects wearers from excessive noise from firearms while helping them stay aware of their environment. Built-in directional microphones amplify range commands and other ambient sounds up toÂ- safe 82 dBA. When ambient sound exceeds 82 dBA, listening circuit compresses...
Read More »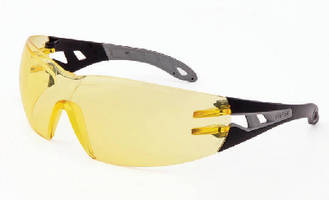 Available in regular and slim size options with clear, gray, or amber tint, Uvex Pheos Eyewear features frameless designÂ- with duo-spherical lenses and Dura-streme® dual action anti-fog, anti-scratch coating. Dual-material technology is incorporated into thin temple profile for stable, cushioned support that fits comfortably even when worn with other personal protective...
Read More »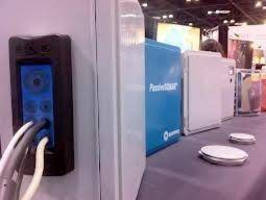 OEMs must find ways to differentiate themselves against competitors in order to survive. Roxtec's wire and cable sealing systems deliver the right solutions to help OEMs separate their products from the competition - along with providing protection for critical components. Roxtec's compact sealing solutions give OEMs the ability to seal pre-terminated cables, maximizing space in cabinets, makes...
Read More »
Calculate your fall clearance anytime, anyplace Franklin, PA - A new Miller Fall Clearance Calculator is now available from Honeywell Safety Products for those working at height. It is vitally important to always know your fall clearance whether using a shock-absorbing lanyard or self-retracting lifeline (SRL). When using an SRL, swing fall should also be considered. Calculating your fall...
Read More »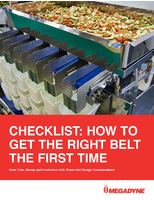 This guide is intended to help identify and address application criteria necessary to specify the right belt to deliver a highly efficient, reliable product.
Read More »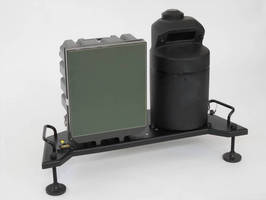 AUSA 2012: Seraphim Optronics Will Present Two New Unattended Covert Imaging Surveillance Solutions for Border Protection and Urban Operations The Company will showcase the UGF (Unattended Gap Filler) which includes a Mini Unattended Ground Imager - integrated with Radar; also on display is the Next Generation Chameleon 2 - Urban Persistent Covert Surveillance System - with enhanced communication...
Read More »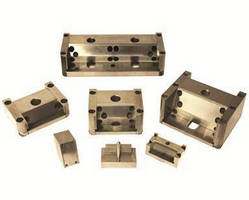 Available asÂ- complete assembly or individual components, Versa-Slide® Standard Slide Assemblies support precise alignment of mold opening and closing functions. With 10 different overall widths, components can be mixed to form thousands of combinations. Sliding mechanics are finish ground, with 0.005 in. grind stock left on overall width, bottom of wear plate, and...
Read More »
Featuring 400 lb capacity, AirCore™ Harness is designed with open-core padding technology, which provides optimal airflow while minimizing heat and moisture entrapment. DuraFlex® stretchable webbing provides flexibility and comfort, while cam buckles on shoulder straps facilitate vertical webbing adjustment.Â- In event of fall, breathable mesh back pad prevents falling out of...
Read More »
If fall occurs over edge, MightyLite™Ã'- Leading Edge (LE) Self-Retracting Lifeline (SRL) protects 310 lb worker in LE applications or 400 lb worker in those with traditional overhead anchorage. Shock absorber reduces fall arrest forces, while corrosion-resistant stainless steel and aluminum construction lend to durability. Accommodating diverse applications...
Read More »
With label area of 3 7/8 x 3 7/16 in., Peel N' Stick Header PNSH-001 helps immediately brand product and identify its function.Â- Header is made of clear, 15 mil thick PVC that never interferes with label or product. Users peel off protective paper and attach header to top of clip strip™; printed labels can be applied before or after attachment to strip. Sold in packs of 500, header...
Read More »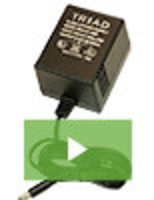 Triad Magnetics, an established leader in power supply design and manufacturing, is proud to announce their next generation WAU AC and WDU DC Series of power supplies. These linear wall plug-ins offer minimum noise performance without sacrificing reliability or life. See our video to learn more.
Read More »