Florence, Ky., Sulzbach, Germany, Shanghai, PR China - An automotive development team that included Ticona, the engineering polymers business of Celanese Corporation, was the Grand Award winner Wednesday night at the Society of Plastics Engineers (SPE®) 42nd annual 2012 Innovations Award Competition & Gala in Detroit. The advanced instrument panel (IP), molded by Inteva Products LLC of...
Read More »
SureContact(TM) Handrails Combat Contamination at Critical Touch Points Milwaukee, WIS. - Recognizing the company's continued protection of the health and safety of people who use buildings everyday, Architectural Products magazine has granted InPro's Sure Contact(TM) Antimicrobial Handrails a 2012 Product Innovation Award. Designed to combat dangerous microbes at a building's critical touch...
Read More »
As companion product to Destuff-IT™ Unloaders, Restuff-IT Loaders™Ã'- help workers load bags, boxes, and totes into shipping containers and trailers. These adaptable powered conveyor accessories with adjustable Worker Platform meet demand at warehouse and distribution centers with outbound shipping docks that require floor loading into containers/trailers while helping prevent...
Read More »
Jackson Safety Balder W-70 BH3 ADF helmet provides uniform shade level across viewing area, while Balder W-40 SmarTIGer has auto-darkening filter to maximize optical clarity for welders. Helmets feature aerodynamic shell for fume deflection, mouth and nose protection to minimize CO2 accumulation, and curved front plate to prevent heat buildup, reflections, and fogging. Also included is UV/IR...
Read More »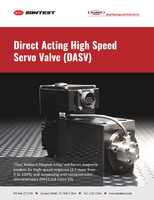 Download this paper to learn about how high performance servo valve's can be used in your most demanding hydraulic and pneumatic applications.
Read More »
Systems Part of Severe Accident Management BRUSSELS- Westinghouse Electric Company today announces that it has received two contracts from Nuklearna Elektrarna Krsko (NEK) to provide a passive containment dry-filter method (DFM) venting system and a passive autocatalytic recombiner hydrogen-control system at the Krsko Nuclear Power Plant in Slovenia. The two systems enhance safety in the area of...
Read More »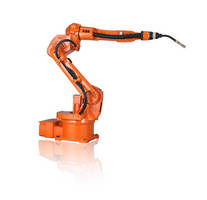 Highlights include new robots, complete welding cells, cutting systems and advancements that reduce programming and operational complexity AUBURN HILLS, Mich. - ABB Robotics will feature ten live application demos highlighting a comprehensive range of new metal fabrication systems and user friendly programming and operational advancements at FABTECH 2012, November 12-14 at the Las Vegas...
Read More »
Bi-directional control device, BL118, usesÂ- half duplex radio transceiver to establish 2-way wireless link for remote control applications. Radio link operates continuously, providing valid communication link indication; boards are used in pairs, master/initiator and slave/responder; and relays are activated when state of input on one board changes and vice-versa....
Read More »
Designed for construction workers' every need, ActivArmr® Multipurpose Light Duty, Medium Duty, and Heavy Duty gloves are made from engineered yarns and feature foam nitrile outer layer. Medium Duty gloves include DuPont™ Kevlar® fibers for protection and reinforced ridges on palm and back of hand for extra protection and durability. Heavy Duty gloves feature Patented Intercept...
Read More »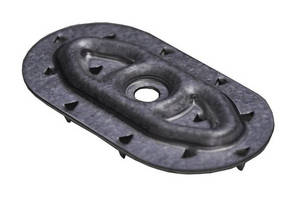 SAGINAW, MICHIGAN - Duro-Last Roofing, Inc. is pleased to announce the availability of three new accessories to our product line: oval membrane plates, Tubos® and non- penetrating anchors which are offered in two different sizes. All three products provide more options for authorized Duro-Last contractors to install a complete roofing system. The oval membrane plates are used to...
Read More »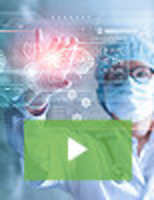 Embedded computing solutions from Dedicated Computing are designed to meet unique and specific requirements. As the preferred supplier to leading healthcare OEMs, the Dedicated Computing team of expert engineers gets your product out to the market faster while helping your company avoid costly validation and verification steps. Check out our video to learn more.
Read More »