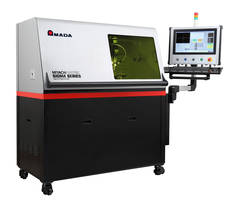 Equipment ideal for precision medical applications on display at Booth #2801 MONROVIA, CA – AMADA MIYACHI AMERICA, INC., a leading manufacturer of welding, marking, cutting, sealing, and bonding technology, will be highlighting its Sigma Femtosecond Laser Tube cutting system in Booth #2801 at MD&M West, which takes place Feb 6-8, 2018 at the Anaheim Convention Center, in Anaheim, CA. Also to be...
Read More »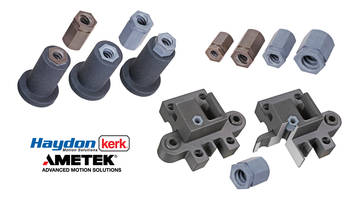 Useful in prototyping of a leadscrew-driven axis, 3-D Printed Leadscrew-Nut Insert Prototype impacts power consumption and rated life. These nuts feature hex-shaped exterior that are embed into flanged nut bodies. Inserts comes with ring groove which axially locks into its position whereas the hex-shape locks into nut body.
Read More »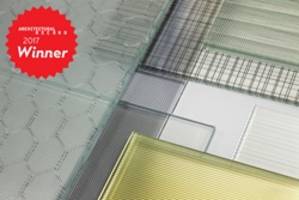 Bendheim is the proud recipient of multiple industry awards this year. Bendheim's Decorative Glass Rainscreens, VintageWire™ glass, and Houdini™ Unlocked Collection were all named winners between Architectural Products' PIA Awards and Architectural Record's Record Product awards. Bendheim's Decorative Glass Rainscreens and VintageWire™ architectural glass are recipients of...
Read More »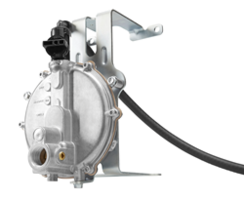 Tri-Fuel Portable Generators are available in PRO6.4, PRO6.4E and PRO9.0E models. Units come with three year warranty and allow user to select between gasoline, propane, and natural gas. Products can be paired with KOHLER tri-fuel conversion kit.
Read More »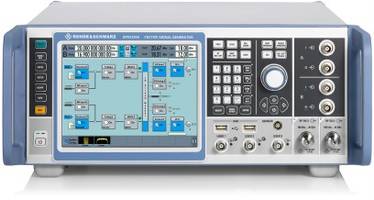 R&S SMW200A Vector Signal Generator support classical pulsed signals and I/Q modulated signals. Unit is used to generate high pulse rates up to 1 Mpulse/s and can test radar receivers at high pulse rates. Product is equipped with the R&S SMW-K503 realtime control interface software option. R&S SMW200A features two independent paths which are used for testing DUTs with several channels or...
Read More »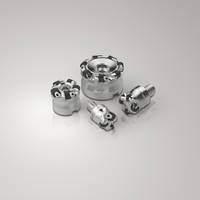 CS300 Ceramic Inserts offer flank wear resistance at cutting speeds ranging from 1,970 – 3,940 ft per min and enable feeds from 0.002 – 0.006 in. per tooth. Cutter bodies are available in R220.26 and R217.26 models and feature internal air coolant channels.
Read More »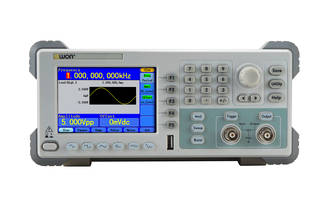 AG-S Series Waveform Generators feature 3.9 in. TFT color LCD panel layout. Units offer low-distortion signals from DC up to 150MHz and come with menu-driven controls. Products offer sine, square, pulse and ramp standard options. Generators provide RS232 and USB, PC control via SCPI commands and number of built-in arbitrary waveforms.
Read More »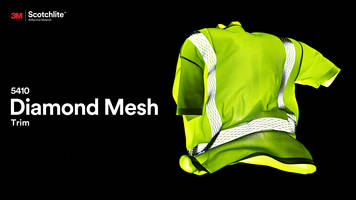 5410 Diamond Mesh Trim features low-material waste converting technology. Unit offers bright, compliant visibility, breathability and durability. Product comes in lightweight and is stitch-free.
Read More »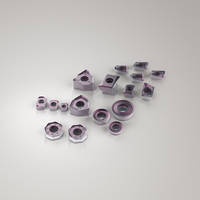 MP2050 Insert Grade is available in sizes 10, 12, 16 and 20 mm. Unit is used for milling materials such as titanium, austenitic and martensitic stainless steels. Product is offered in Highfeed, square shoulder configurations for Seco's Turbo, Square 6™ and Square T4.
Read More »

Molded-in Threaded Inserts come with axial grooves which increases torque resistance. Units are available in series 60 blind-end and series 61 through-hole configurations. Designed to be placed in the mold cavity, products offer resistance against corrosion and are lead-free. Inserts come in standard thread sizes of 8-32, 10-24, 1/4-20, and 5/16-18, and M4, M5, M6, and M8 for metric thread sizes.
Read More »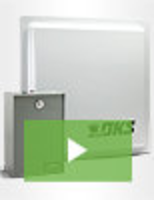 The DoorKing DKS AVI system is at the cutting edge of automotive security technology and represents a leap forward in engineering innovation. When it comes to long-range passive card readers, we lead the industry and set the standard for quality and performance. To find out why the DoorKing DKS AVI system is taking the automotive security industry by storm, see our video.
Read More »