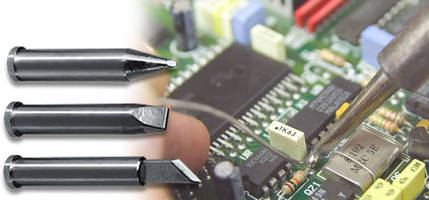 Offered in 19 styles, Plato XT tips are compatible with Weller WX stations using WXP120 iron. Soldering tip geometries include conical, screwdriver, bevel, knife, and SMD flow tip. Available to fit Hakko FX-888 and FX-888E stations, slitted sponge (part No. CS-888S) captures solder as operators wipe off tip. Sponge with large hole (No. CS-888H) adds surface area for wiping, and all Plato sponges...
Read More »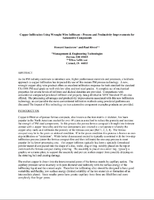 For the past 60 years, the use of copper infiltration on ferrous metals in powder metallurgy has been a popular method for manufacturing high performance components. Recently, a new twist on an old idea has been developed in the form of a new wrought copper alloy wire. With excellent infiltration response as well as the ability to improve numerous physical and mechanical properties of ferrous materials, this new technology presents many advantages for PM processing and production. In this comprehensive white paper, you will explore all you need to know about this material, including an in-depth look at its chemical and physical properties. Using automotive components as examples, the white paper examines the benefits of this new form of copper infiltration compared to more traditional infiltration methods. Download now, and discover if this new technology is the solution for your high performance component application.
Read More »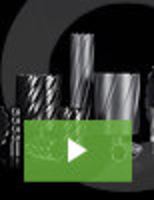 As a globally recognized manufacturer of industrial grade portable tools, Euroboor is at the forefront of drilling and cutting technology. Our reputation as an industry leader is built on robust products that fit a wide range of industrial cutting and drilling applications. See our video to learn more about all of our quality products.
Read More »