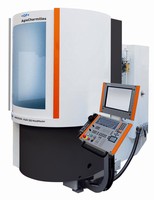 With fast linear axes and 30,000-rpm, high frequency spindle, Mikron HSM 300 MoldMaster provides damping properties and stability essential for high-speed milling. Machine is outfitted with zero-play linear guides, high-resolution glass scales, and preloaded ballscrews to ensure accurate positioning and high rigidity with axis acceleration rates of up to 1.2 G. Built on polymer granite base, it...
Read More »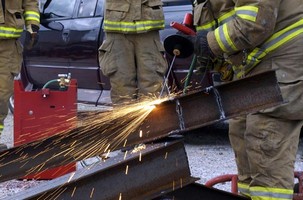 St. Louis, Mo. (May 21, 2008) - When rescue teams are called into action to extricate accident casualties and save lives, they know that every second counts. That's why they use the use the Arcair SLICE-® Pack cutting system. Unlike any other cutting process, the SLICE exothermic cutting system can burn or cut or pierce virtually any metallic, non-metallic or composite material quickly and...
Read More »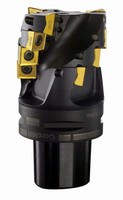 Using 4 cutting edges, CoroMill 690 provides 2D profile milling of titanium components for aerospace industry. Optimized chip flutes reduce chip jamming and each insert pocket contains threaded coolant hole. Unit is suited for circular interpolation from pre-drilled hole, square shoulder milling, and edging and contouring. Integrating iLock(TM) interface, tool is compatible with Capto-®...
Read More »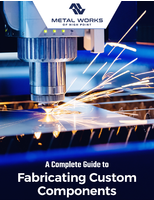 This white paper provides an in-depth guide to fabricating custom components.
Read More »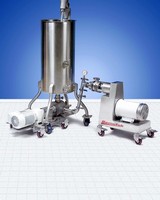 Custom engineered wet-mix process systems that feature colloid mills and positive displacement feed pumps, packaged to achieve specific customer requirements for emulsifying, dispersion, and particle size reduction, are available from Bematek Systems, Inc. of Salem, Massachusetts. Bematek Wet-Mix Process Systems provide users with a finished product that is homogeneous, has repeatable viscosity...
Read More »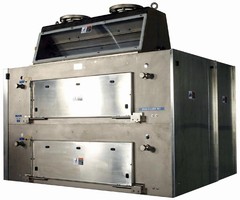 Designed to improve extraction yields and process efficiencies, MPE Rapeseed Flaker prepares oil seed prior to flaking in order to enable higher degree of cell wall rupturing. Flaking rolls have self-cleaning mechanisms that prevent agglomeration build-up. Capable of handling high volumes of material throughput, product is suited for biodiesel applications.
Read More »
The angle-roll is a tried and true workhorse in a metal fabricating workshop. With our new equipment we will be able to bend 3 square pipe and bar, or 3.5 round pipe and bar. The maximum angle capacity is 5 x 5 x -¾ , and the minimum is 1-1/2 x 1-1/2 x -¼ . We can even do I-beams to 6 . Call Metro Steel at 1-352-787-2551 for more information, or visit our website at www.metrosteelfl.com.
Read More »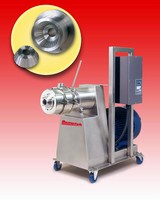 A line of colloid mills that can be tailored to match specific customer processing requirements ranging from low- to high-viscosity to abrasive slurries is available from Bematek Systems, Inc. of Salem, Massachusetts. Bematek Colloid Mills have a milling head which features a standard rotor and stator with working surfaces that can be tailored by the manufacturer to meet specific customer...
Read More »
Designed for full range of materials, including titanium and Inconel, SUPERMILL All Purpose carbide end mills are available from 1/8 to 1 in. and radius sizes from .010 to .125 in. End mills are furnished in long and extra long sizes from 3/16 to 1 in., and can also be furnished with Alcrona or Xceed coating. All purpose tool geometry features full eccentric relief and variable pitch with 35-
Read More »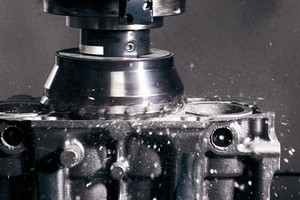 VForce(TM) with SideLok(TM) comes in 3-10 in. dia for high-insert density machining. It incorporates 3 carbide grades and 3 top-form geometries, making it suited for machining range of materials. Utilizing one screw, SideLok technology allows for quick release of insert to minimize indexing time and permits use of solid insert design. Hexagonal shape provides up to 12 distinct cutting edges.
Read More »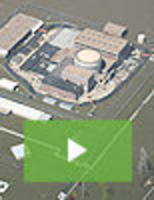 Aqua Dam is the ultimate solution for large-scale water control projects. It combines lightweight, large size, and portability all in one innovative product. To learn more about the uses, and applications of Aqua Dam, or to see it in action, check out our new video to get all the details.
Read More »