Automation solutions support high productivity and efficiency at new steel mill Zurich, Switzerland, August 23, 2007 - ABB, the leading power and automation technology group, has won a $56-million contract to provide automation equipment and electrical systems for a high-efficiency steel mill to be built by Zhangjiagang GTA Plate Co. in eastern China. The new Hot Strip Mill in Jiangsu province...
Read More »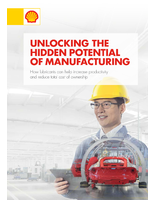 This paper illustrates how manufacturing companies have successfully worked with Shell Lubricants to upgrade their lubrication and extract value by reducing TCO and improving equipment productivity.
Read More »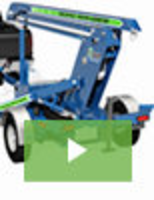 Providing adequate fall protection is always a critical consideration and one that in many cases can be difficult to ensure. The new Mobile Fall Protection Unit is designed to facilitate positive fall protection in applications that would typically be difficult or impossible to provide with standard methods. To learn all about the advantages and convenience, see our video.
Read More »