Automation solutions support high productivity and efficiency at new steel mill Zurich, Switzerland, August 23, 2007 - ABB, the leading power and automation technology group, has won a $56-million contract to provide automation equipment and electrical systems for a high-efficiency steel mill to be built by Zhangjiagang GTA Plate Co. in eastern China. The new Hot Strip Mill in Jiangsu province...
Read More »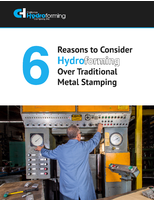 To learn more about the functions of the hydroforming process, the key differences from other processes, and why it is preferable over other stamping options, download this eBook now.
Read More »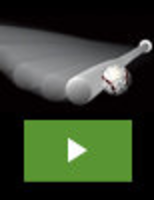 Our goal is to help every athlete derive maximum enjoyment from their sport and become a better player. We offer a line of innovative training tools that combine cutting-edge technology and out of the box thinking to deliver an unbeatable competitive advantage. The Vector® Sports Training Ball is just another example of our commitment to innovation. To learn how the Vector® is helping ballplayers everywhere, see our video.
Read More »