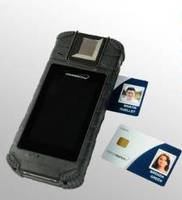 Verifier® Sentry reads credential documents with embedded biometric data and verifies credential holder's ID by matching biometric to- live fingerprint scan. Alternatively, unit can transmit unknown subject's fingerprint to AFIS for remote processing. Android-based unit, which incorporates FAP 30-rated single finger sensor and meets PIV-071006 certification requirements, can also...
Read More »
Intended for UK specific SS7 IUP protocol in British Telecom networks, MAPS™ IUP simulates interconnect route between incoming and outgoing networks as defined by TGS/SPEC/006 and PNO-ISC/INFO/004 specifications. Ready scripts are available supporting various protocol services including Basic Call Service protocol, Request Service protocol, Nodal End-to-End Data protocol, Enveloped ISUP...
Read More »
SPRINGFIELD, N.J. - Hudson Robotics, Inc., of Springfield, NJ, in cooperation with Johns Hopkins University, has recently been awarded an NIH grant to develop a commercially viable high-throughput screening (HTS) system for in vivo studies of zebrafish. This system, termed the Automated Reporter Quantification in vivo (ARQiv) system, will bring high-throughput screening technology into the realm...
Read More »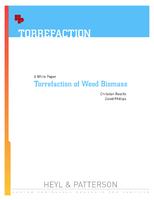 This paper explains torrefaction, a thermochemical process that reduces the moisture content of wood biomass and increases its energy density, by transforming it into a charred material resembling charcoal. Highlighting the wood, which is a biological substance that lends itself well to the process of torrefaction when compared with other renewable resources, it details the torrefaction process, the equipment used and the characteristics of torrefied wood. The paper discusses the various ways in which the torrefied wood can be used and provides the reasons to use bio-coal. A glossary of few terms is also provided.
Read More »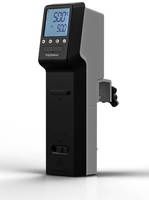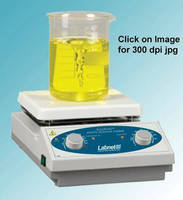 Supplied in heat, stir, and heat/stir combination models,- Analog Hotplate Stirrer features 7 x 7 in., ceramic-coated hot plate with max temperature surface rating of 380°C. Stirring speeds can be precisely controlled from 100–1,500 rpm with max capacity of 5 L. While 2 lamps on control panel indicate when heating and stirring functions are activated, third lamp indicates when unit is...
Read More »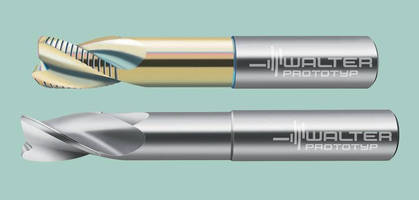 Designed for stability and to minimize likelihood of micro fracturing, Walter Prototyp Supreme MB265/MB266 feature coolant strategy without radial exits, V-cutting edges that increase ramping angle, and one cutting edge to center. Engineered primarily for use with ISO N material group, these milling tools come in WJ30UU (uncoated) grade; Supreme MB265 is also available in WJ30CA (CrN coated)...
Read More »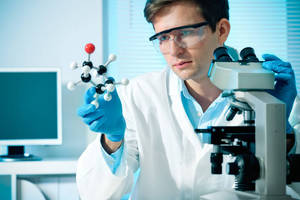 A leading supplier of laboratory equipment, Block Scientific offers an extensive range of new and reconditioned products for research and clinical applications. With a vast global clientele that includes large, medium-sized and small laboratories, the company strives to provide high quality products at the most competitive prices. Block Scientific represents leading manufacturers such as...
Read More »
CINCINNATI, OH – Michelman will be featuring new grades of its DigiPrime primer optimized for HP and Xeikon digital presses at the 3rd Speciality Films Flexible Packaging Global Conference 2014 being held September 25-26, 2014 in Mumbai, India.
Read More »
Support of multiple HCS systems and advancements in end-to-end HCS image management and analysis will be showcased Boston, MA- – Genedata, a leading provider of advanced software solutions for drug discovery and life science research, today announced its participation in the Society of Biomolecular Imaging and Informatics 1st Annual Conference (SBI2). Genedata will showcase Genedata Screener®...
Read More »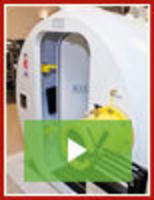 Tekna is a leader in Monoplace and Multiplace Hyperbaric Chambers for Hyperbaric Oxygen Therapy (HBOT), offering products that set the standard for quality and innovation. Our new 7200 series of multiplace chambers is a state-of-the-art system that integrates advanced engineering with a plethora of features and options making it the industry's premier HBOT system. To learn more, see our video.
Read More »