SEATTLE, Dec. 6 / -- Hydrogen Power, Inc. ( HPI", "the company") (BULLETIN BOARD: HYDP) , an engineering development stage hydrogen generation company, today announced its product engineers have developed and demonstrated a portable launching unit for weather and other special purpose balloons using its unique AlumiFuel(TM) cartridge-based system to provide the lift gas. The global market for...
Read More »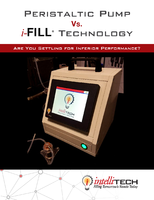 Intellitech's advanced i-FILL® pumps are used by companies working in some of the world's most demanding sectors, delivering innovative, highly accurate and repeatable results, ensuring ultimate reliability and ease of use for all of our clients.
Read More »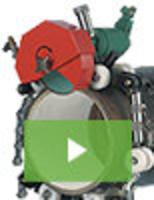 CS Unitec is a leader in power tools designed for industrial applications, with products that set the standard for robust performance and industry-leading reliability. Adding to our long list of innovation is a new line of pipe cutting machines. For cutting and beveling pipe up to 2" in thickness and diameters from 12" to 63", no other cutting system comes close. See our video to learn more.
Read More »