SEATTLE, Dec. 6 / -- Hydrogen Power, Inc. ( HPI", "the company") (BULLETIN BOARD: HYDP) , an engineering development stage hydrogen generation company, today announced its product engineers have developed and demonstrated a portable launching unit for weather and other special purpose balloons using its unique AlumiFuel(TM) cartridge-based system to provide the lift gas. The global market for...
Read More »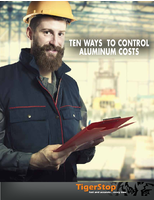 All job shops want to save money, and one of the most lucrative ways to do this is by learning how to control the costs of materials such as aluminum. An analysis of your material usage as well as how much you end up scrapping can reveal a goldmine of savings. In this white paper, you will learn ten ways in which you can capitalize on these hidden reserves. From understanding scraps in a more mathematical way to accomplishing jobs with a lean manufacturing approach, this list will provide you with the necessary tools you need to assist you in your financial analysis of your shop's material consumption. This paper also features real world case studies to illustrate how the right attitude towards material costs can affect real change in terms of money, time, and efficiency.
Read More »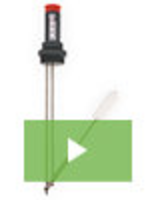 Krueger Sentry Gauge, a leader in chemical sight gauges, now offers the ultimate in aggressive liquid storage monitoring devices. From sulfuric and hydrochloric acid to bleach, and acetone, our products are designed with robust features that deliver a long and trouble-free service life. See our video to learn all about this new and innovative line of sight gauges.
Read More »