SEATTLE, Dec. 6 / -- Hydrogen Power, Inc. ( HPI", "the company") (BULLETIN BOARD: HYDP) , an engineering development stage hydrogen generation company, today announced its product engineers have developed and demonstrated a portable launching unit for weather and other special purpose balloons using its unique AlumiFuel(TM) cartridge-based system to provide the lift gas. The global market for...
Read More »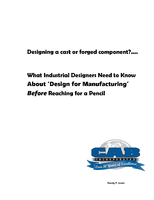 To learn more about how you can save time and money with design for manufacturing strategies, download now.
Read More »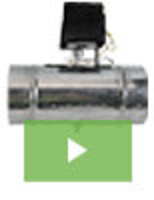 Alan Manufacturing has a long history of developing innovative solutions for HVAC applications. With over 1,000 product designs under our belt, we have gained a reputation as the go-to source for HVAC dampers, hardware, duct supports, zone control systems, and much more. Adding to this extensive list of achievements we now announce the release of our new line of Fresh Air Intake products. Designed to meet ASHRAE 62.2 standards, they are the most robust and high-performance product of their kind. See our video to learn more.
Read More »