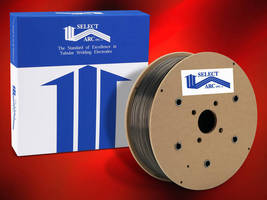 Suited for joining difficult-to-weld steels, SelectAlloy 307-AP offers weld metal composition of 19% chromium, 10% nickel, 4% manganese, and 1% molybdenum and max carbon content of 0.08%. Suited for applications in pulp and paper industry as well as for welding food and pharmaceutical equipment, SelectAlloy 317L-AP offers weld metal composition of 19.5% chromium, 13% nickel, 3.5% molybdenum, and...
Read More »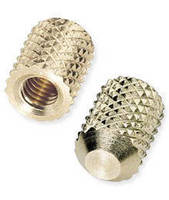 Yardley, PA - Yardley Products Corporation, a manufacturer of precision engineered threaded metal insert fasteners, announced today it is offering inserts manufactured using a non-magnetic" brass material. Ideal for applications in the electronics and medical device industries, the "non-magnetic" brass material is available in all styles of Yardley inserts that are currently offered in regular...
Read More »
CARPENTERSVILLE, IL - October 28, 2010 - Acme Industrial Company, a subsidiary of Jergens, Inc., has announced that it has been approved by the United States Defense Logistics Agency as a supplier of Class 3 Threaded Fasteners. The Qualified Suppliers List for Manufacturers (QSLM) approval extends to Acme's keylocking stud products, which provide high pull-out strength and torque-out capability....
Read More »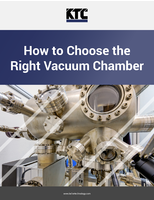 To learn more about avoiding the pitfalls in choosing a vacuum chamber manufacturer and KTC's expertise in this area, download this white paper now.
Read More »
The SonoWeld® 1600 Digital Metal Spot Welder and the Dual Head Spot Welder help assure fast, dependable, environmentally-friendly assembly of batteries and capacitors. WEST CHESTER, Pennsylvania, - Sonobond Ultrasonics announced today that demand for its ultrasonic welding equipment continues to increase among battery and capacitor assemblers. In making the announcement, Melissa Alleman,...
Read More »
Official handover of Units 30&40 of PowerSeraya's Combined Cycle Power CoGeneration Plant by Siemens Energy took place on October 20, 2010. The new units replace three oil-fired plants on Jurong Island in southwest Singapore. Siemens built the turnkey, 800-megawatt (MW) plant in an open consortium consisting of Siemens AG as the consortium leader, Siemens Pte. Ltd. Singapore and Samsung C&T...
Read More »
Chicago, Illinois - Sciaky, Inc., a world-renowned supplier of electron beam, advanced arc and resistance welding systems, will show how manufacturers can save money and boost efficiency with Sciaky's Direct Manufacturing (DM) solution at FABTECH 2010, North America's largest metal forming, fabricating and welding event. Sciaky's DM solution is the first commercially-available, large-scale,...
Read More »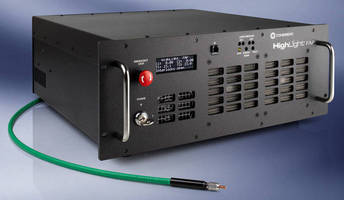 Providing 60 W of output power at 810 nm, HighLight FAP 60/810 turnkey diode laser system operates with power variations of less than ±1% and jitter-free risetime (less than 50 Â-µsec). Optional 4-lens imager enables variable magnification and perfect top hat irradiance profile at work surface. Integrated modular fiber delivery system minimizes downtime, and underlying fiber array...
Read More »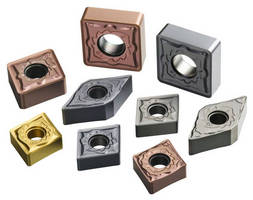 Effective October 1, 2010, Sandvik Coromant launched more than 300 inserts in a new series of optimized ISO S turning geometries with easy-to-choose guidelines for every machining requirement. Used for turning HRSA and titanium alloys, the ISO S turning geometries can provide roughing to finishing for continuous to interrupted cuts. These new geometries ensure easy optimization, improved...
Read More »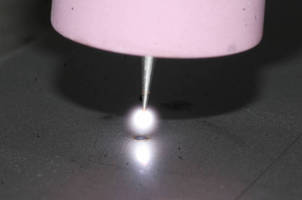 Advanced GTAW (TIG) inverter technology provides new dimensions of arc control which better address weld quality and integrity challenges when welding alloys common to the aerospace industry, Highlights/Key Facts o Brent Williams, Marketing Manager, Miller TIG Solutions, to give presentation on Nov. 3 at 4:05 p.m. titled, Inverter Technology Improves Aircraft Engine and Component Repair." o...
Read More »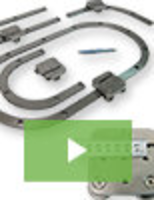 For the ultimate in precision open and closed loop guided motion systems, TPA Motion is the leader in curved rail, liner guides. We specialize in engineering excellence, with products that exhibit an elevated level of precision, delivering robust performance, even under the most challenging conditions. See our video to learn more.
Read More »