Self-sealing Fasteners are manufactured with groove under head to accommodate rubber O-ring which, when compressed, forms complete seal and permits full metal-to-metal contact. They provide airtight, leakproof seal against liquids, air and other gases, and can be removed from equipment and reused without spoiling sealing action.
Read More »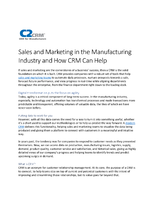 To learn more about the importance of CRM and how it can specifically address your company's needs, download now.
Read More »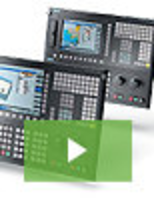 Siemens new SINUMERIK 828D ADVANCED, SINUMERIK 828D and SINUMERIK 828D BASIC sets the standard for productivity enhancements of turning and milling operations on standardized machines and simplify the automation of grinding machines. See our video to learn all about it.
Read More »