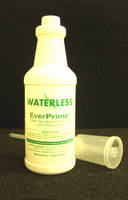 Many facilities experience odors emanating from floor and other drains in restrooms that are scarcely used. This is because the trap water in the pipe has dried up, allowing sewer odors to enter the room. Now EverPrime from Waterless Co LLC eliminates this problem. Simply add EverPrime along with a bucket of water one time to a dried-out floor drain. The EverPrime never evaporates, meaning odors...
Read More »
TORRANCE, Calif., -- A portable air scrubber that offers advanced, multi-stage filtration options in a compact, versatile unit is now available from Atlas Sales & Rentals, Inc. The DefendAir
Read More »

Waterless Co., Inc., introduces the easiest way to clean virtually all no-water as well as water-using urinals: NviroClean(TM). With NviroClean there is no scrubbing and no wiping, one of the nastiest cleaning jobs in any facility. Simply spray NviroClean onto the inside surface of the urinal and walk away. It leaves urinals clean and healthy. Further, prolonged use assists in the reduction of...
Read More »
Carbon brush faces the threat of being replaced by new technology in variable speed rotating equipments. The paper presents a review of the basics in the composition of carbon brushes and addresses the specific issues related to elevators. It describes different grades of carbon brushes, and explains the factors that determine the grade of a carbon brush. Information about the electrical and mechanical wear of the carbon brushes is provided and remedial measures to be followed in minimizing the wear of the carbon brushes are suggested. The text provides an insight into the unique combination of electrical and mechanical characteristics of carbon that make it the best material on elevation application. Further, the report also explains the causes for leveling problems, and discusses in detail carbon dust which is the most aggravating factor in the use of brushes on elevator motors and generators.
Read More »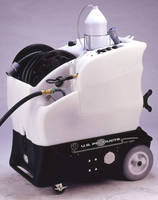 The King Cobra 1200 PRO from U.S. Products, one of the industry's first dual-surface machines cleaning both carpets and hard-surface floors, has another feather in its cap. The King Cobra 1200 PRO is Gold certified by the Carpet and Rug Institute. The machine was tested and proved to be more effective at soil removal, moisture removal, and texture retention than comparable portable carpet...
Read More »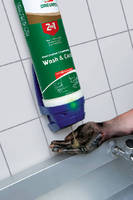 Combining natural walnut shell scrubbers with penetrating moisturizers, 2-in-1 Wash & Care(TM) Hand Cleanser is effective for removal of tar, grease, lubricants, diesel, brake fluid, and cement. Skin care ingredients include lanolin, peg-7 glyceryl cocoate, pro-vitamin B5, aloe vera, jojoba, wheat germ extract, and vitamins A, C, and E. Available in 3 L cartridge for use in One2clean(TM)...
Read More »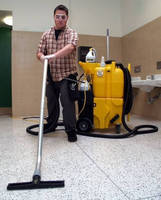 The facility manager at a Ohio college switched from conventional cleaning-using mops, buckets, sprayers, and brooms-to a more advanced technology, No-Touch Cleaning® developed by Kaivac. With the No-Touch system, cleaning solution is applied to surfaces. The same areas are then blasted clean, and a built-in wet/vac picks up moisture and soil. The machines were first tested in the kitchens of...
Read More »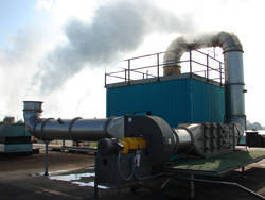 Air Dynamics, located in York, PA, has been providing services for Industrial and Commercial customers for nearly 25 years. We offer solutions in Dust Collection and Air Pollution, Ventilation, Test Chambers and Vacuum Systems. In addition, we provide turn-key projects including engineering, design, manufacture, and installation services, Next is an example of how we helped a customer become EPA...
Read More »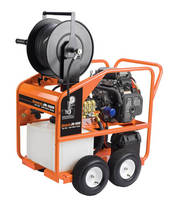 General Pipe Cleaners has completely redesigned their line of Jet-Set(TM) water jets to offer more power, portability, and ease of use. Water jets clear soft stoppages and ice with a stream of high-pressure water that gives you wall-to-wall cleaning action. Ranging from the JM-1450 compact electric jet, to the JM-2512 Typhoon(TM) trailer jet, General has a jet for you. The powerful JM-3080 gas...
Read More »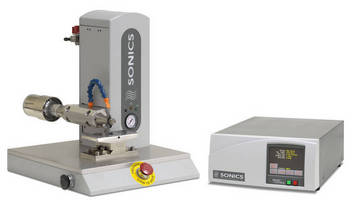 MPU-controlled SmartControl series has interface with optimized navigation, command flow, and graphics that highlight multiple menus designed for fully automatic control across 40, 20, and 15 kHz welding frequencies. Generators provide 400-6,000 W for ultrasonic welding presses and actuators. All units offer Digital Time, Energy, and Height-based weld modes; automatic frequency tuning; digital...
Read More »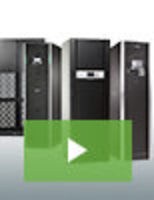 At 3Sixty Mission Critical, we specialize in maintaining the performance and uptime of our customer's mission-critical applications. Our services are comprehensive and designed to take on the entire burden of maintenance. Our "UPS as a service" is just another example of how we develop out of the box solutions to help our customers operate more efficiently; see our video to earn more.
Read More »