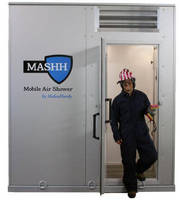 BELLWOOD, Pa.Â- – The Mobile Air Shower by HalenHardy (MASHH), which removes hazardous crystalline silica from workers clothes during industrial operations, won the inaugural Ben Franklin Shale Gas Innovation Commercialization Center (SGICC) Environmental, Health and Safety Award at the Shale Insight Conference. The MASHH Mobile Air Shower is a health and safety engineering control that...
Read More »
Genesis(TM) modular shower system is comprised of base module with single tube shower pipe and spray nozzles, which can be upgraded with internal stainless steel brushes, oscillation, and second (outer) tube, as application needs change. System features slide bearing design with alignment keys, split polyethylene bushing, and shower pipe rotation to optimize nozzle spray angle. Using EMO III or...
Read More »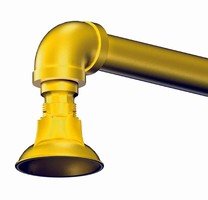 Using 66% less water, SpinTec(TM) conserves 150 gal of water during 15 min flush, while its high velocity shower pattern ensures faster removal of hazardous contaminants from affected user. It meets all ANSI and EU standards for emergency drench equipment, and suits installation into tepid water plumbing systems. Made of galvanized steel, product is protected with corrosion resistant BRADTECT(TM)...
Read More »