Tiffin, Ohio –Â- SOYSOLV® GRAFFITI REMOVER has been recognized as Best in Class in a recent independent study conducted by the non-profit Center for a New American Dream. SOYSOLV® GRAFFITI REMOVER is a safer alternative made from American farm-grown soybeans and corn and replaces traditional toxic chemicals with a patented formulation. The study was conducted for the city of...
Read More »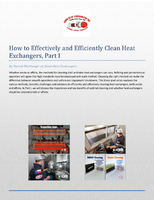 An introduction to a three part series about the importance, benefits, and methods of cleaning heat exchangers.
Read More »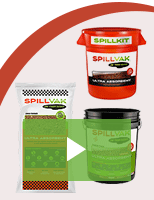 Are you struggling to find an absorbent that doesn't result in at least some leaching? SpillVak outperforms all rock and clay-based materials. Check out our video to learn more.
Read More »