Tiffin, Ohio –Â- SOYSOLV® GRAFFITI REMOVER has been recognized as Best in Class in a recent independent study conducted by the non-profit Center for a New American Dream. SOYSOLV® GRAFFITI REMOVER is a safer alternative made from American farm-grown soybeans and corn and replaces traditional toxic chemicals with a patented formulation. The study was conducted for the city of...
Read More »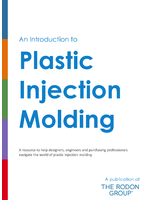 We developed this eBook with designers, engineers and purchasing specialists in mind. It is written to provide a basic understanding of plastic injection molding presses, processes and costs. Our goal is to make our customers more knowledgeable about what goes into making a plastic part.
Read More »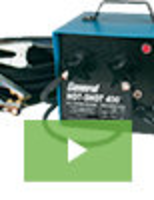 The new Hot Shot Pipe Thawing Machine delivers an innovative and highly effective approach to thawing frozen pipes. Easy to use and versatile, it is loaded with robust features that further suit it to many challenging environments. To learn all about it, see our video.
Read More »