Tiffin, Ohio –Â- SOYSOLV® GRAFFITI REMOVER has been recognized as Best in Class in a recent independent study conducted by the non-profit Center for a New American Dream. SOYSOLV® GRAFFITI REMOVER is a safer alternative made from American farm-grown soybeans and corn and replaces traditional toxic chemicals with a patented formulation. The study was conducted for the city of...
Read More »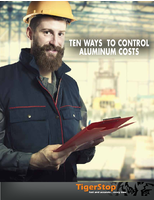 Check out this white paper to see how controlling the cost of aluminum can improve your shop in terms of money, time, and efficiency.
Read More »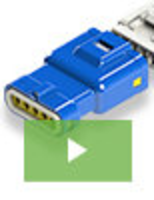 EDAC's new line of IP67 waterproof plug and socket connectors represent the cutting edge of waterproof connection technology. Part of the 560 and 572 series of connectors, they utilize innovative design concepts to deliver a level of performance and value that is unmatched in the industry. See our video to learn more.
Read More »