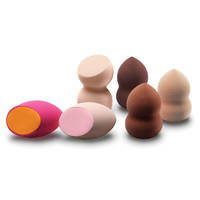 Qosmedix expanded their blending sponge collection to include more styles and colors. The new colors include light, medium, and dark nudes, allowing the sponge to match different foundation and makeup shades. They also released two new sponge styles. The Nude Angled Blending Sponge allows for more coverage in difficult to reach areas. The new Textured Blending Sponge has a flat surface and...
Read More »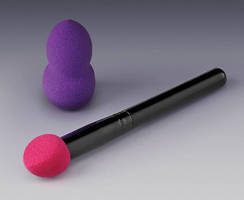 Packaged together in clear box with hang tab suitable for retail sale, Mini Blending Sponge Set includes Purple Mini Oblong Blending Sponge and Pink Mini Slanted Sponge Tip Applicator Brush. Both latex-free blending tools flawlessly apply makeup to skin and reach facial contours. Made of polyurethane foam, sponges can be used wet or dry with creams, lotions, powders, and gel formulations to...
Read More »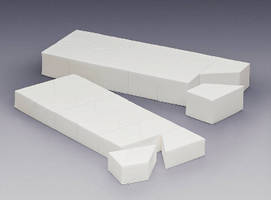 Made of white, latex-free polyurethane foam, Trapezoid-Shaped Makeup Sponges are individually wrapped and available in 2 different sizes, including Thick Sponge (Part #20163) and Slim Sponge (Part #30143). Unique shaped sponges help users apply product to hard-to-reach areas such as underneath eyes. Each version separates into 12 individual sponges.
Read More »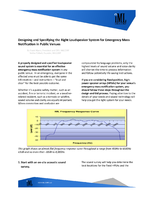 A guide for designing and implementing effective loudspeaker systems for emergency situations.
Read More »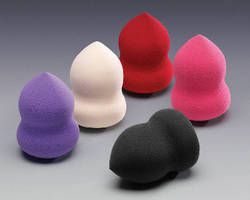 Suitable for applying liquid foundation, Oblong Blending Sponges feature curved shape that provides comfortable finger grip, and pointed tip that allows user to reach facial contours, including around nose or in corner of eyes. When flipped around, flat side can be used to apply highlighter and blush. Made of latex-free polyurethane, individually wrapped sponges can be used wet or dry, with...
Read More »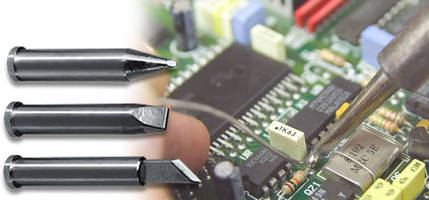 Offered in 19 styles, Plato XT tips are compatible with Weller WX stations using WXP120 iron. Soldering tip geometries include conical, screwdriver, bevel, knife, and SMD flow tip. Available to fit Hakko FX-888 and FX-888E stations, slitted sponge (part No. CS-888S) captures solder as operators wipe off tip. Sponge with large hole (No. CS-888H) adds surface area for wiping, and all Plato sponges...
Read More »
Helps cities and municipalities improve stormwater quality HOUSTON - Waste Management, Inc. (NYSE: WM) today announced that it has entered into an agreement with AbTech Industries under which Waste Management will provide SmartSponge
Read More »
Aquazone Wipe Dry sponges are made of hydrophilic, polyester double cell foam that contains antimicrobial technology and will not crack, shrink, smell, or become brittle. Available in 3 scouring grades for Delicate Duty (pink), All Purpose (blue), and Heavy Duty (green) applications, sponges will typically last for 45-60 days and feature Scrubex Coating that will not trap food particles.
Read More »
Bloomfield, NJ --- NTE Electronics, Inc. has become a master distributor of the Plato® line of high quality soldering tools. Plato is one of the largest manufacturers of soldering tips worldwide, producing replacement tips to fit all of the most popular soldering stations including Hakko®, Weller®, Pace®, Hexagon®, Ersa®, Edsyn® and many more. Competitively priced, the Plato line offers...
Read More »
Made from absorbable porcine gelatin, SURGIFOAM(TM) Sponge has cube shape suited for use in oral surgery to provide rapid hemostasis. It can absorb up to 40X its own weight and does not require any cutting. Water-insoluble, malleable product comes in packaging that allows clinician to remove only one product at a time, keeping other products sterile for future use and preventing product waste.
Read More »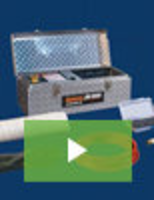 The lightweight, compact JM-1000 Mini-Jet clears grease, sand, and ice with a high pressure water jet.
Read More »