Branchburg, NJ (September 15, 2006) - Falcon Safety Products®, manufacturer of the Dust-Off® brand of consumer electronics cleaning solutions, is pleased to introduce the Dust-Off Micro-Fiber Smart Pack. Comprising four advanced, non-abrasive micro-fiber components, the Micro-Fiber Smart Pack offers consumer electronics owners exactly what they need to safely remove dust, dirt, and smudges from...
Read More »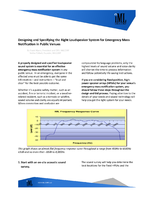 For every industry, there is nothing more crucial than having effective strategies for dealing with emergency situations. These are events you never hope for, but want the assurance of having the right solutions implemented when time is of the essence. Loudspeaker system optimization is essential when ensuring that communication is not lost when it is most needed. In this guide, you will learn about what key points to keep in mind when designing a loudspeaker system for your campus. This includes performing an on-site sound survey, selecting the right equipment for your applications, complementing your system with the right technology solutions, creating pre-assigned messages for different emergency situations, and having system accessibility no matter the circumstances. Download this guide for additional information on these public safety measures.
Read More »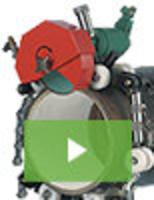 CS Unitec is a leader in power tools designed for industrial applications, with products that set the standard for robust performance and industry-leading reliability. Adding to our long list of innovation is a new line of pipe cutting machines. For cutting and beveling pipe up to 2" in thickness and diameters from 12" to 63", no other cutting system comes close. See our video to learn more.
Read More »