Branchburg, NJ (September 15, 2006) - Falcon Safety Products®, manufacturer of the Dust-Off® brand of consumer electronics cleaning solutions, is pleased to introduce the Dust-Off Micro-Fiber Smart Pack. Comprising four advanced, non-abrasive micro-fiber components, the Micro-Fiber Smart Pack offers consumer electronics owners exactly what they need to safely remove dust, dirt, and...
Read More »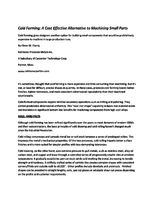 Cold forming offers tight tolerances, dimensional stability, and advanced surface finishes, while also saving you in raw material wastes costs.
Read More »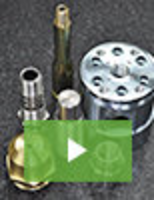 Quality, customer service, and unbeatable value are the hallmarks of Hogge Precision. Since 1989 we have built a reputation as the go-to precision machining source, servicing many demanding industries. For CNC machining and screw machining, there are few manufacturers that can match our capabilities and expertise. See our video to learn more.
Read More »