Branchburg, NJ (September 15, 2006) - Falcon Safety Products®, manufacturer of the Dust-Off® brand of consumer electronics cleaning solutions, is pleased to introduce the Dust-Off Micro-Fiber Smart Pack. Comprising four advanced, non-abrasive micro-fiber components, the Micro-Fiber Smart Pack offers consumer electronics owners exactly what they need to safely remove dust, dirt, and...
Read More »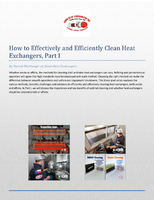 An introduction to a three part series about the importance, benefits, and methods of cleaning heat exchangers.
Read More »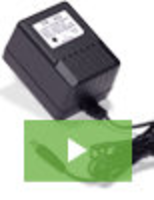 Triad Magnetics, an industry leader and one of the most trusted names in transformer design and manufacturing, is proud to announce the release of the Triad WAU Wall Plug-In AC Power Supply. Engineered to provide robust performance and high reliability, it is setting the standard for 120V/60Hz power supplies. See our video to learn all about it.
Read More »