Centrifuge Recovery System cuts oils utilizing centrifugal technology. Depending upon metallurgy and viscosity of oil, solids can be removed to 2-5 micron with processing rates over 100 gallons per hour. Systems can be designed with ability to process water-soluble oils, synthetic coolants as well as cutting oils. Designs with virtually no fluid hold-up volume make it easy to move units to...
Read More »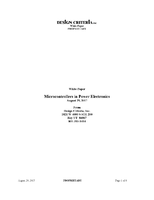 This white paper explores the power supply advantages of digital microcontrollers, as well as how digital power supplies can be used to manage entire systems.
Read More »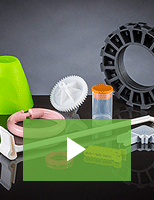 The Rodon Group is a proven leader in high-volume, close tolerance injection molding. We offer globally competitive, innovative manufacturing solutions for a broad range of industries. Check out our video to learn more.
Read More »