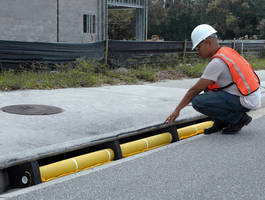 New, Ultra-Curb Guard Plus protects curb inlets from sediment-laden stormwater runoff. Installation is quick and easy. The modular design of the product allows three, or four-foot long units to be easily connected to form longer lengths. Wedge-shaped, heavy-duty foam secures unit in curb inlet. Woven, polypropylene material provides high flow rate and will not cause ponding or flooding. Helps...
Read More »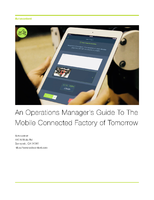 This white paper provides an overview of mobile technology for managing your manufacturing facility, while also discussing the advantages of being an early adopter.
Read More »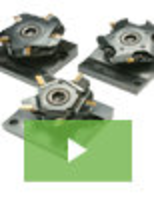 Thanks to the unique SpinSelect™ Multi-Pocket selectable quick change tool holder, it's time to rethink the range, complexity and volume of parts that your lathe can produce. Our Spin-Select™ tool was created to increase productivity and consistency by decreasing downtime associated with lathe cutting tool and insert setups or changeovers. This product is a game-changer for the industry and we're pleased to show you why.
Read More »