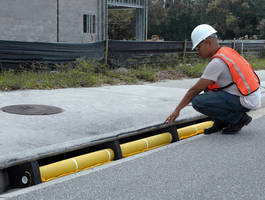 New, Ultra-Curb Guard Plus protects curb inlets from sediment-laden stormwater runoff. Installation is quick and easy. The modular design of the product allows three, or four-foot long units to be easily connected to form longer lengths. Wedge-shaped, heavy-duty foam secures unit in curb inlet. Woven, polypropylene material provides high flow rate and will not cause ponding or flooding. Helps...
Read More »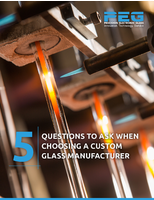 Due to the inherent complexity of glass fabrication, many professionals seeking glass services know exactly what kind of part is needed, but are unclear on the intricacies of the actual manufacturing process. PEG's exclusive guide is designed to help professionals navigate the custom glass manufacturing process with valuable information.
Read More »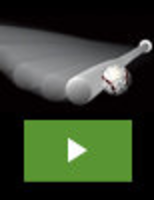 Our goal is to help every athlete derive maximum enjoyment from their sport and become a better player. We offer a line of innovative training tools that combine cutting-edge technology and out of the box thinking to deliver an unbeatable competitive advantage. The Vector® Sports Training Ball is just another example of our commitment to innovation. To learn how the Vector® is helping ballplayers everywhere, see our video.
Read More »