Suitable for indoor or outdoor use, low-density polyethylene thermoplastic sleeve slides over existing guard posts. Smokers Can attachment is made from flame resistant resin and has internal snuffer that extinguishes cigarettes and conceals odors. Mounting hardware is included.
Read More »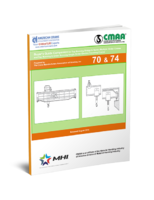 CMAA has organized this Buyer's Guide to promote standardization and to assist prospective buyer's of electric overhead traveling cranes in selection of equipment most suitable for their applications.
Read More »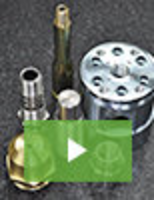 Quality, customer service, and unbeatable value are the hallmarks of Hogge Precision. Since 1989 we have built a reputation as the go-to precision machining source, servicing many demanding industries. For CNC machining and screw machining, there are few manufacturers that can match our capabilities and expertise. See our video to learn more.
Read More »