Suitable for indoor or outdoor use, low-density polyethylene thermoplastic sleeve slides over existing guard posts. Smokers Can attachment is made from flame resistant resin and has internal snuffer that extinguishes cigarettes and conceals odors. Mounting hardware is included.
Read More »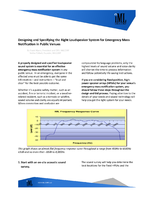 A guide for designing and implementing effective loudspeaker systems for emergency situations.
Read More »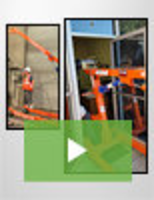 EZRig Cranes offers lifting solutions that are engineered for robust performance, providing the ultimate in portability. Designed for real-world lifting needs, our products are small and light with options and features that make them ideal for a broad range of applications. See our video to learn how an EZRig Crane can simplify your lifting requirements.
Read More »