Contract Signing Celebrated at Event Focusing on Working Together to Protect the Environment of Egypt" CAIRO - Aquatech, a global leader in water purification technology for industrial and infrastructure markets, has been awarded a contract by the Egyptian Ethylene and Derivatives Company (ETHYDCO) to provide a water treatment facility that includes the first integrated Zero Liquid Discharge...
Read More »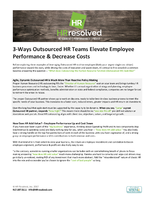 Is outsourcing your HR department the right call for your company? This white paper explores various factors for you to consider.
Read More »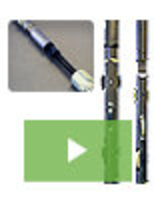 For over 35 years our Wheeled Rod Guide Couplings, have been at work in oil fields across the globe. Our products are engineered to extend the service life of sucker rods and tubing, delivering cutting-edge innovation that enhances oilfield operation, maximizes output, and enhancing overall operations. To learn about the advantages of using Wheeled Rod Guide Couplings in your wells, see our video.
Read More »