Featuring frequency ranges of 116–152 MHz (VHF) and 225–400 MHz (UHF), Model MtRF-7501 is geared for government and military applications. Ground-to-air transceiver provides RF output of 25 Watts AM and 50 Watts FM. Housed in 3U, 19 in. rackmount enclosure, device includes serial, USB, and remote ports as well as variety of front panels controls, including power, volume, squelch, tuning, and...
Read More »
Marvell's MoChi-enabled chipset to implement the latest version of the ITU-T G.hn standard, doubling channel bandwidth up to 200 MHz and delivering 2 Gbps data rate for carrier and home networking applications SANTA CLARA, Calif.- – Marvell (NASDAQ:MRVL) -- a worldwide leader in providing complete silicon solutions from storage to Internet of Things (IoT), cloud infrastructure, digital...
Read More »
VXT- provides vector signal generation and analysis in- 4 slots. Features, such as open-source PA Reference Solution, real-time FFTs, and built-in servo routine, accelerate solution creation and throughput in manufacturing test- for wireless components and IoT devices. Covering 60 MHz to 6 GHz, transceiver provides 160 MHz I/Q bandwidth in both vector signal generation and analysis. Vector...
Read More »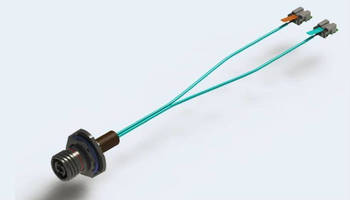 Samtec, Inc. and Amphenol-® Aerospace, a division of Amphenol Corporation (NYSE: APH), are excited to announce a strategic partnership addressing the growing need for embedded optics in rugged environments. Samtec is releasing an extended temperature embedded optical module utilizing the popular FireFly platform. This new FireFly will have architectures supporting 12 channels as well as 4...
Read More »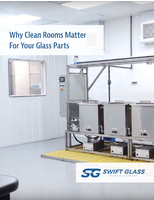 Clean rooms reduce the risk of contamination from a variety of contaminants that can compromise a critical manufacturing process or fabricated part.
Read More »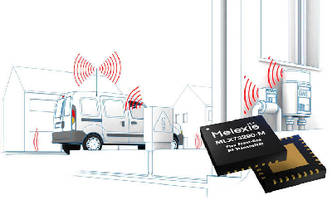 Addressing sub-GHz ISM bands from 300–960 MHz, Model MLX73290-M delivers 2 RF channels, each with programmable RF power transmitter and highly sensitive RF receiver. Output power level ranges from -20 to 13 dBm, while receiver sensitivity can attain -120 dBm in 15 kHz bandwidth. Max data rate of 250 kbps enables heightened data throughputs. Supplied in 5 x 5 mm 32-lead QFN package,- IC...
Read More »
Consuming 3.5 W and offering optimized transmission via internal uncooled 1,310 nm 28 Gbps Directly Modulated Laser (DML) technology, QSFP28 client-side transceiver meets CWDM4 MSA and CLR4 Alliance optical interface specifications as well as IEEE 802.3bm CAUI-4 electrical interface specification. CLR4-enabled design provides low latency for cloud and financial applications, and unit is capable...
Read More »
Developments to StingRay RF over Fibre and L-Band Switch Matrix ranges to be showcased alongside the new Piranha LNB power supply unit Madley, UK. – ETL Systems, a global designer and manufacturer of RF distribution equipment for satellite communications, today announced it has further enhanced its successful RF over Fibre range, StingRay. The new developments – which will be on display at...
Read More »
Designed for enterprise and industry vertical IoT solutions, EZ LTE Off-the-Shelf smart eNodeB indoor/outdoor access points provide broadband carrier grade connectivity for private networks. Solution- offers network scalability and connects securely to any private IP network behind Enterprise firewall or Private/Public/Hybrid Clouds. Delivering LTE QoS and security, solution is powered by Lemko...
Read More »
LONDON- — Lime Microsystems and Airbus Defence and Space, with funding from Innovate UK (formerly the Technology Strategy Board), today announced a joint development of robust GNSS products. Airbus DS, using Lime's Field Programmable RF (FPRF) transceiver technology, is developing a robust timing receiver that exploits signals from the new Galileo satellite navigation constellation. It is...
Read More »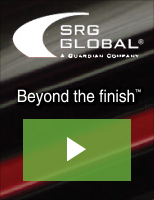 SRG Global's automotive coatings enhance the structural integrity of the finished part while also improving vehicle efficiency. Check out our video to learn more.
Read More »