One-component Bondaflex® Silfast(TM) 501 is suited for window fabrication, production of curtainwall and skylights, and impact security glazing systems in shop or field. Offering fast assembly solution, 2-component Bondaflex® Silfast(TM) 502 combines structural glazing and weatherseal applications into one product. Both neutral-cure, non-sag products bond to most substrates without...
Read More »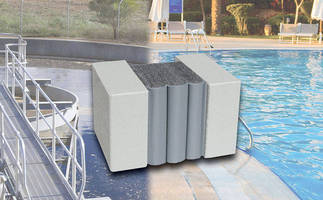 CHEMSEAL+5 is pre-compressed, primary seal for expansion and construction joints where contact with chemicals and chemical dilutions is expected. It is composed of nonstaining, microsphere-modified-acrylic-impregnated foam backing, which is precoated with chemical-resistant polysulfide sealant. Able to resist water pressure of up to 5 ft without product deflection or leakage, sealant is suited...
Read More »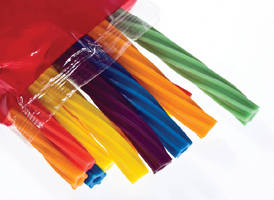 Self-priming Flex HS-100 can be applied directly to variety of stock and untreated films using only corona, plasma, or flame pre-treatment. Product has ability to seal to itself from low temperature of 60°C to above melting point of polypropylene. Requiring just 1-2 dry microns of coating, Flex HS-100 produces clear and transparent finish and is food contact compliant. It has been tested on...
Read More »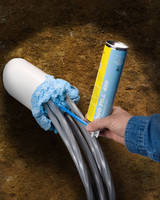 Designed for plugging and sealing applications to quickly stop flowing water, Todol Duo-Fill 400 Two-Part Urethane Foam Sealant mixes directly in actuator head of 9 in. long dispensing tube, which permits visual quality control. It provides chemical cure in one minute, unaffected by weather, and adheres well to most construction materials and offers multiple starts and closures. Supplied with 15...
Read More »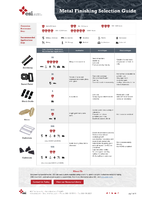 This unique chart compares different metal finishes by cost, corrosion resistance, applications and more.
Read More »
With ability to cure to touch in 60 sec, CHEMTHANE 8190 two-part polyurea elastomer is suited for repairing spalled joints, as well as filling random cracks and patching gouges, holes, and surface defects. It cures in applications ranging from freezing conditions to 130°F, and becomes ready trimming flush within 20 min. Non-brittle product allows floor to move, and prevents contaminants...
Read More »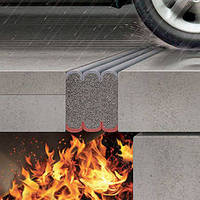 Comprised of hybrid silicone and impregnated precompressed foam sealant system, UL/ULC-Certified EMSHIELD DFR2 is suited for use in new/retrofit construction and infrastructure applications for containment of fire at structural expansion joints. It can withstand vehicular and other traffic; handle thermal-, traffic-, wind-, and seismic-induced movements; and provide waterproofing protection of...
Read More »
Featuring deep-penetrating formula for concrete as well as wood, metal, and steel surfaces, epoxy floor sealer and coating No. 7300 is designed for use in industrial applications such as warehouses, production floors, as well as shop and garage floors. Heavy-duty product cures, seals, hardens, and dust-proofs floors and may also be specially formulated as non-slip surface coating. In addition to...
Read More »
Combining immediate green strength of hot melt adhesive with long-term performance of reactive silicone sealant, HM-2520 offers resistance to movement during cure and at high temperatures under load. Neutral-cure, low VOC sealant enables parts to be moved immediately upon application. Offering tensile strength of 700 psi and service temperatures from -50 to 300°F, product meets FDA...
Read More »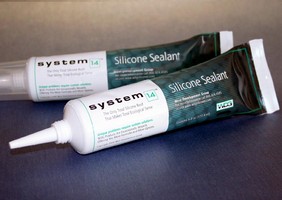 Because There's no Such Thing as a Flat Roof LaGrange, Ohio, (September 30, 2008) - West Development Group (WDG), a leader in sustainable roofing products and practices, offers WDG 7-702 R2R(TM) Silicone Sealant for use with the company's System 14(TM) roof system. Every commercial or industrial roof offers unique challenges. WDG's 7-702 Silicone Sealant is ideal for waterproofing flashing...
Read More »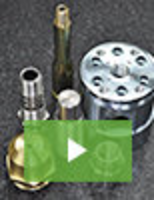 Quality, customer service, and unbeatable value are the hallmarks of Hogge Precision. Since 1989 we have built a reputation as the go-to precision machining source, servicing many demanding industries. For CNC machining and screw machining, there are few manufacturers that can match our capabilities and expertise. See our video to learn more.
Read More »