Hitachi High Technologies America Customers to Benefit from Access to Industry-Leading Sample Preparation and Liquid Chromatography Columns Milford, Mass. - Waters Corporation (NYSE: WAT) and Hitachi High Technologies America, Inc. ( HTA") have entered into an agreement granting HTA the ability to sell Waters® sample preparation and liquid chromatography (LC) columns to Hitachi users in...
Read More »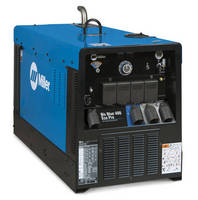 Market-segmented booth (#6811, Hall C) matches welding solutions to specific applications and industries. New products and technologies increase ease-of-use, reduce operator fatigue and improve weld quality and operator safety. Highlights/Key Facts o FILTAIR(TM) SWX-Series wall-mounted fume extractors reduce shop floor clutter while removing over 95 percent of weld fume particulates. o Big...
Read More »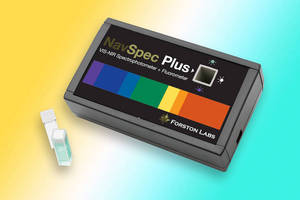 NavSpec(TM) Plus Spectrophotometer + Fluorometer allows user to collect full wavelength spectrum, including absorbance, percent transmittance, or intensity, in less than 1 sec. It can also be used to conduct kinetic studies of absorbance vs. time; experiments on enzyme kinetics; and colorimetric or fluorescent bioassays. Optical range is 380-950 nm and product has optical resolution of 2.5 nm....
Read More »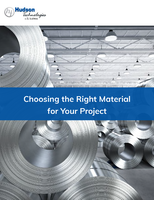 When choosing an appropriate metal material, the range of options is so broad that selecting the correct material for your unique application can be challenging. Different metals have characteristics that can affect weldability, ductility, and formability. Our new eBook outlines the unique properties and applications of popular metals including: Stainless Steel Brass Aluminum Copper Titanium
Read More »
Operating with and extending capabilities of PXT Mobile Communications Test Set by providing signaling conformance test for 3GPP LTE user equipment, N6070A series enables complete signaling conformance tests (a/k/a protocol conformance test). It includes various GCF-/PTCRB-validated test cases, and users can also create custom test cases that go beyond necessary core requirements....
Read More »
Total Phase, an industry-leading provider of embedded systems tools, will feature the Beagle USB 5000 SuperSpeed Protocol Analyzer (http://www.totalphase.com/products/beagle_usb5000/), a real-time bus monitor with full support for the latest SuperSpeed USB (USB 3.0) specifications, at the Intel Developer Forum (IDF) in San Francisco, CA. The Beagle USB 5000 analyzer is priced at $5,000 USD and...
Read More »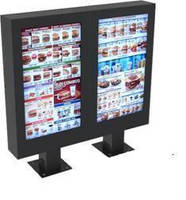 Our Digital Menu Board enclosure has been designed to endure even the harshest of environments while constantly providing complete protection to the LCD it houses. In the dead of winter, or in a desert heat storm, the Digital Menu board enclosure maintains an appropriate internal temperature, preventing any costly downtime and replacement from freezing or overheating. The completely water proof...
Read More »
New Products Enhance Solutions in Aerospace, Defense, Communications and Electronics Applications SANTA CLARA, Calif. -- Agilent Technologies Inc. (NYSE: A) today expanded its test and measurement portfolio into the modular domain with the introduction of 46 new PXI and AXIe products. The new products bring Agilent's measurement expertise -- including advanced measurement software and...
Read More »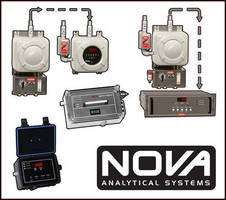 Nova Analytical Inc., a 30 year veteran in gas analysis, has updated its image and product line. As a part of this re-branding initiative, Nova is recommitting its extensive experience to the area of hydrogen gas analysis especially as applied to the power generation industry. The Nova Models 380 & 436 Series Hydrogen Analyzers have been designed and updated with this objective in mind. These...
Read More »
Market entry for pipeline compressors in China Siemens Energy has secured two orders for key systems for gas pipeline projects in China. The company will supply two variable speed drive (VSD) systems for the gas pipeline project Shanjing III Yangqu station in Shanxi province and four centrifugal compressors for the gas pipeline project Jining in the east of China. The customer for both projects...
Read More »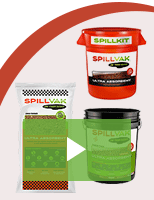 Are you struggling to find an absorbent that doesn't result in at least some leaching? SpillVak outperforms all rock and clay-based materials. Check out our video to learn more.
Read More »