MS 100 Rapid Mortar Mill homogenizes sample volumes of 2 to 25 mL to particle size less than 20 microns, enabling samples to be pelletized for subsequent use in X-ray fluorescence or other spectral analyses. Grinding sets are available in 2 sizes and 5 different materials. Required fineness is typically achieved in 3 to 5 min. Unit has digital speed control settings for mortar and pestle, timer,...
Read More »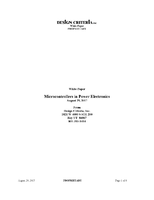 This white paper explores the power supply advantages of digital microcontrollers, as well as how digital power supplies can be used to manage entire systems.
Read More »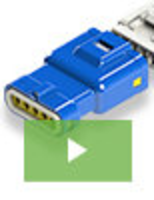 EDAC's new line of IP67 waterproof plug and socket connectors represent the cutting edge of waterproof connection technology. Part of the 560 and 572 series of connectors, they utilize innovative design concepts to deliver a level of performance and value that is unmatched in the industry. See our video to learn more.
Read More »