Marathon Machine Technologies LLC., a versatile job shop in Athens WI, has now expanded its abilities in their most recent purchase of a jig grinding machine. They chose to add the Moore #2 to their grinding room for its accuracy and versatility. Since their inception in 1995 they have continued to add equipment to step up to their customers' needs. Our customers often dictate what we do,"...
Read More »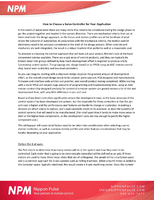 Choosing the best controller for your specific application is of the utmost importance. This white paper offers an overview of feature and motion profile considerations.
Read More »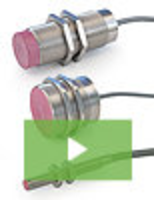 Locon Sensor Systems offer robust sensor solutions for even the most severe environmental conditions. Their line of high-temp inductive sensors and their cylindrical photoelectric series can operate in temperatures up to 250 degrees Celsius. See our video to learn more.
Read More »