Marathon Machine Technologies LLC., a versatile job shop in Athens WI, has now expanded its abilities in their most recent purchase of a jig grinding machine. They chose to add the Moore #2 to their grinding room for its accuracy and versatility. Since their inception in 1995 they have continued to add equipment to step up to their customers' needs. Our customers often dictate what we do,"...
Read More »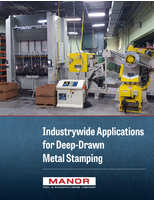 Deep-drawn metal stamping applies a significant punching force to radically draw metal sheets into a die cavity. Finished components produced by this process tend to have a depth that exceeds their diameter, which is why manufacturers refer to it as "deep-drawn" metal stamping.
Read More »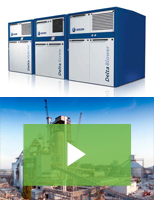 Aerzen offers blowers and compressors for challenging cement applications such as pneumatic conveying from raw mill to raw meal silos, combustion air, cement silos fluidization, and more. At Aerzen, safety is our top priority. Check out our video to learn more.
Read More »