Marathon Machine Technologies LLC., a versatile job shop in Athens WI, has now expanded its abilities in their most recent purchase of a jig grinding machine. They chose to add the Moore #2 to their grinding room for its accuracy and versatility. Since their inception in 1995 they have continued to add equipment to step up to their customers' needs. Our customers often dictate what we do,"...
Read More »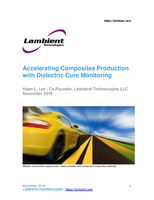 This white paper provides an in-depth explanation of how dielectric monitoring works, and why it's the best choice for any company working with advanced composite materials.
Read More »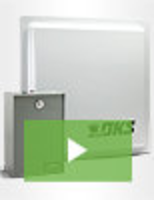 The DoorKing DKS AVI system is at the cutting edge of automotive security technology and represents a leap forward in engineering innovation. When it comes to long-range passive card readers, we lead the industry and set the standard for quality and performance. To find out why the DoorKing DKS AVI system is taking the automotive security industry by storm, see our video.
Read More »