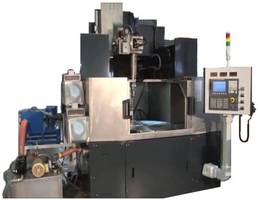 Everite is excited to announce our first ElectroChemical grinding machine installation in Saudi Arabia. Everite technicians travelled to Saudi Arabia in August to install our largest ECG Vertical Grinder, model VG1000, standing at over 12 feet tall and over 12 feet wide, this machine weighs 44,200 lbs.  This machine was delivered to a remote location within the country to a new factory for MEPC...
Read More »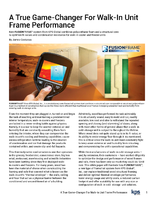 This white paper outlines the eight reasons why the FUSIONFRAME system is the superior thermal envelope system. Download now to find out more.
Read More »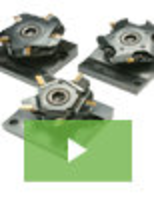 Thanks to the unique SpinSelect™ Multi-Pocket selectable quick change tool holder, it's time to rethink the range, complexity and volume of parts that your lathe can produce. Our Spin-Select™ tool was created to increase productivity and consistency by decreasing downtime associated with lathe cutting tool and insert setups or changeovers. This product is a game-changer for the industry and we're pleased to show you why.
Read More »