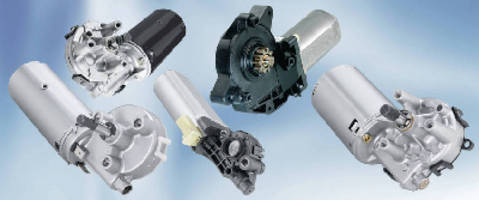 BROADVIEW, IL, - Robert Bosch LLC aims to shake up the furniture industry by announcing 64 new DC electric motors for end-use furniture and cabinetry. The motors represent a significant expansion of the company's offering in the industrial marketplace, specifically in the furniture industry. The various motors can serve as actuators or direct DC drive power. Most come with gearboxes already...
Read More »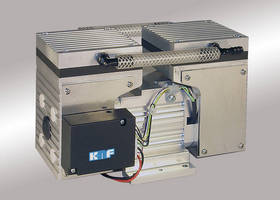 KNF diaphragm pumps equipped with brushless DC (BLDC) motors offer advanced OEM control solutions for handling air, gases, or liquids. Their integrated feature-packed" controls deliver precise pump performance in direct response to system requirements. The BLDC motors in KNF pumps are designed and manufactured exclusively by KNF to handle the high stresses associated with the reciprocating forces...
Read More »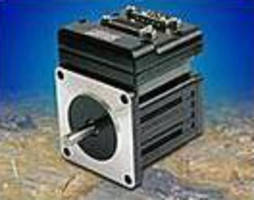 Combining controller, amplifier, and encoder into Brushless DC Servo Motor(TM), SmartMotor SM2315 is based on Animatics Motion Control Chip, which handles all processing functions, including PID loop, trajectory generator, user program execution, I/O control, and all communications over 3 serial channels simultaneously. Featuring die-cast aluminum housing, machine wound stator, and molded magnet,...
Read More »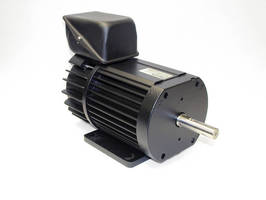 Rotron® brushless DC motors come in 47 and 64 frame sizes and accept voltage inputs of 12, 24, 37, 74, 90, and 110 Vdc. Applications include fans, blowers, pumps, and compressors from 0.5-2.25 hp. Series 47 Frame motors are available in lengths of 6.08 and 6.68 in. and achieve continuous torque up to 50 oz-in. and speeds up to 4,425 rpm, while 64 Frame series comes in 7.08, 10.125, 10.36,...
Read More »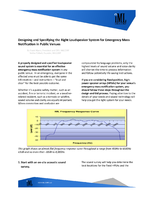 A guide for designing and implementing effective loudspeaker systems for emergency situations.
Read More »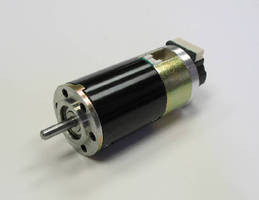 Available in 2.080, 2.552, and 3.025 in. lengths, 30 mm Pittman® Series 8540 achieves continuous torque up to 9.3 oz-in., peak torque up to 78.7 oz-in., speeds to 6,440 rpm at continuous torque, and continuous power up to 43 W, depending on model. DC motors integrate bonded neodymium magnets, 7-slot straight armature, diamond-turned commutator, and copper-graphite brushes. PC board brush...
Read More »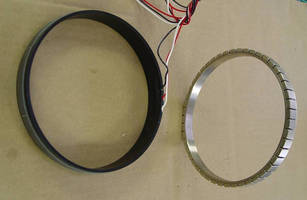 Covering 29-240 mm dia with thin radial length, UTS Series direct drive slotless motors suit direct drive positioning or high speed spindle applications. Frameless feature allows integration of unit into high speed spindles, operate with very low heating. Motors operate from industry standard brushless DC or brushless AC drivers from 12-300 V and can be wound for low speed or high speed...
Read More »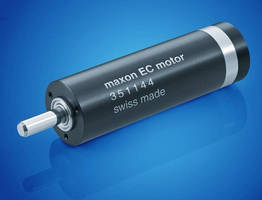 Available with footprint of Ã-˜25 x 84 mm, brushless EC 25 is designed for high speed applications of up to 70,000 rpm. Equipped with preloaded ball bearings and 2 pole Neodymium permanent magnet, unit is rated for nominal voltage of 36 Vdc and reaches nominal torque of up to 42.2 mNm, nominal speed 61,600 rpm. Motor-specific speed/torque gradient amounts to 44.9 rpm/mNm. Suitable...
Read More »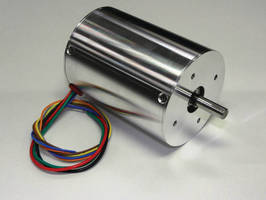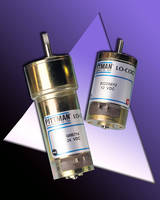 Pittman® "Series 8000" brush-commutated DC motors feature a 7-slot skewed armature design to minimize magnetic cogging (or reluctance torque) and promote smooth and quiet operation. This family of motors offers high performance and reliability to power applications ranging from data storage and medical equipment to semiconductor processing and automation machinery, among others. These motors...
Read More »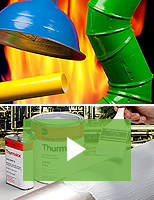 Dampney's high performance coating systems provide protection against extreme weather, chemicals, and corrosive environments for atmospheric, immersion, and underground applications. Check out the video to learn more.
Read More »