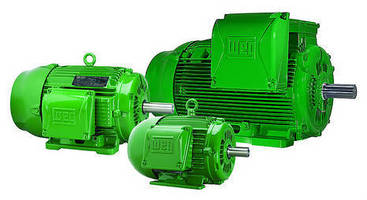 Operating at IEC established IE4 efficiency levels, Quattro line-start permanent magnet motor features 3-phase distributed winding in stator and operates at synchronous speed regardless of load. Hybrid model utilizes synchronized, inverter-driven, multi-motor operation and does not require feedback device for speed control. Also available, W22 Super Premium exceeds NEMA Premium levels and has...
Read More »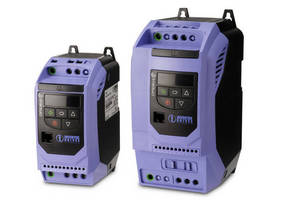 Dart Controls Inc. has added Leeson Electric to its line of products. This completes Dart's goal to be a preferred resource for drive and motor solutions, both AC and DC. The addition of AC drives from Invertek was announced earlier (See Story ID 576066). Customers have benefitted for over 40 years from free and easy access to Dart's technical expertise and support of DC drives - the addition of...
Read More »
Global Industrial( http://www.globalindustrial.com/c/motors/ac-motors-2-phase?utm_source=Thomasnet&utm_medium=banner&utm_campaign=gp_release ) prides itself on providing customers with high quality products at low, unbeatable prices. Leeson® is the latest addition to the Global Industrial website that continues a tradition of quality and affordability. With thousands of models to choose from,...
Read More »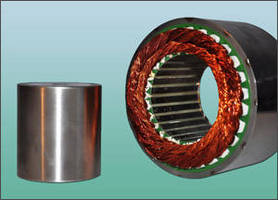 for High Torque Density Motor Capable of Supporting Axially Translated Loads of 1,000 Pounds VISTA, Calif. − BEI Kimco Magnetics, a company of Custom Sensors & Technologies (CST), Inc., recently met the challenging high-performance motor requirements for a new, all-electric actuator targeting power generation control applications for gas turbine engines. The Kimco motor development supported...
Read More »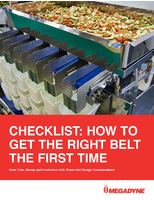 This guide is intended to help identify and address application criteria necessary to specify the right belt to deliver a highly efficient, reliable product.
Read More »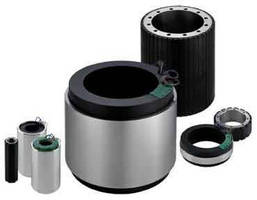 Suited for 240 or 480 Vac operation, RoHS compliant KBM(TM) series motors come in standard frame sizes from 60-825 mm dia and deliver speeds from 105-18,600 rpm. Each frame size is available with up to 3 or 4 stack lengths. UL listed, CE marked units feature fully encapsulated stator windings and internal windings rated for continuous duty operation up to 155°C. Rare-earth neodymium iron...
Read More »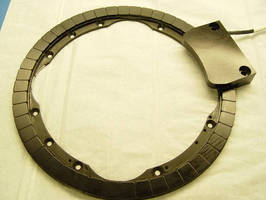 Applimotion's LARC Series available up to 1 meter in diameter. Driven by customer demand and new applications in large size with large scale through hole, Applimotion has expanded its offering to cover the need. Moving items at large diameters has always been a challenge when the mechanical structure cannot support a full size motor and the torque of a full size motor is not required. The LARC...
Read More »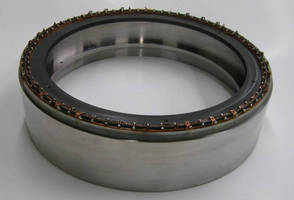 Delivering power to weight ratio of 6.4 hp/lb, compact TG14090 allows ducted-fan to generate 600 lb of thrust, depending on fan blade design. Low profile unit provides quiet operation and low power consumption. Utilizing cantilever fan blade design, hub can be designed for either open- or closed-operation. Motor configuration weighing 25.6 lb can produce shaft output of 163 hp.
Read More »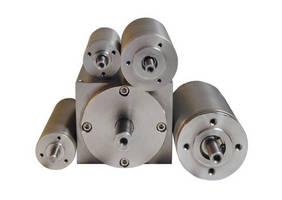 Available in diameters from 0.375-1.1 in., compact Pittman® motors can develop speeds up to 70,000 rpm under varying loads and continuous torque ratings up to 15 oz-in., depending on model. All models feature high-energy neodymium magnets and incorporate patented Parallex winding geometry, which delivers high efficiency using less energy. Standard features include 2- or 4-pole rotor,...
Read More »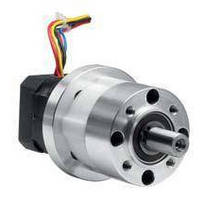 To complement its current range, Crouzet offers 5 new motor sizes and 2 new gearboxes, thus creating 14 new geared motor combinations. Launched in December 2009, these new part numbers make the offer even more flexible: more power, more torque, more compact, more control... and less noise! A variety of mechatronics assemblies tailored to the needs of integrators and OEMs. Introduced in the early...
Read More »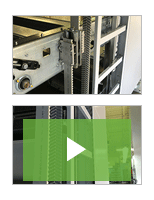 Megadyne's QST polyurethane timing belts take up less space and guarantee a lower noise level than chain and other traditional material handling belts. Check out our video to learn more.
Read More »