DVI Video/Audio Extender Kit enables digital signage professionals to distribute video and audio signals up to 100 ft away from primary source to designated display. Solution is comprised of 2 DVI units, local transmitter, and remote receiver connected with one CAT 5e/6 Ethernet cable. Using DVI cords, transmitting component links to native source, and receiving extender hooks up to DVI display....
Read More »
PT186-2KWR military ruggedized pulse amplifier is designed for outdoor mobile and fixed applications. Compact unit is 6.5-18.0 GHz, 1.5 kW peak power amplifier for up to 6% duty cycles. CW/Pulse version, as well as other frequency ranges, are available to meet application requirements.
Read More »
Supporting multiple output configurations, 20 W Class-D Model TAS5601 includes PWM interface to video or audio processor. Unit is more than 90% efficient and requires only 3.3 V and 10-26 V rail. Operation up to +26 V allows LCD-TV manufacturers to power device off existing +24 backlight rail, eliminating need for dedicated audio power rail. In addition, TAS5601 includes over-voltage,...
Read More »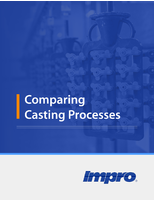 This white paper compares and contrasts common casting processes.
Read More »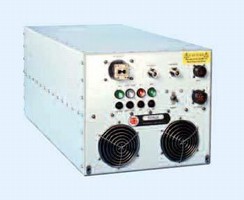 PT186-2KWR military ruggedized pulse amplifier, with RF pulse fidelity, is compact 6.5-18.0 GHz 1.5 kW peak power amplifier providing up to 6% duty cycles. CW/Pulse version as well as other frequency ranges are available to meet requirements.
Read More »
Compatible with Qualcomm CDMA2000(TM) and EVDO(TM) chipsets, Model AWT6309 is intended for wireless handsets and data devices that operate in 1.7 GHz bands. It utilizes InGaP-Plus(TM) technology, integrating switches and amplifier components onto same die. Unit provides 41% efficiency at +28 dBm output and 22% at +17 dBm output with quiescent current of 14 mA and leakage current of less than 1...
Read More »
Available in SOIC-8 or MSOP-10 package, unity gain stable OPA2889 features architecture that provides designers with 115 MHz bandwidth, 250 V/Â-µs slew rate, and quiescent current consumptiion of 460 µA/per channel. Power down feature further reduces quiescent current to 18 µA/channel, while 8 Vpp output swing and ±40 µA output current minimize signal...
Read More »
Supplied in 6-pin CST package, TA4029CTC low noise amplifier (LNA) promotes performance optimization in portable systems equipped with built-in TV tuner. Pass-through mode allows strong signals to bypass LNA to prevent degradation of received signal quality, while LNA mode amplifies weak signals to improve reception sensitivity. Another feature, LNA shutdown capability, reduces power consumption...
Read More »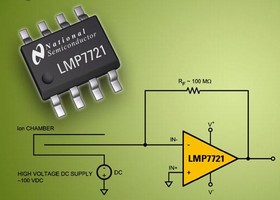 Operating at room temperature and over extended temperature range of -40 to 125°C, Model LMP7721 provides wide gain bandwidth of 17 MHz while consuming only 1.3 mA of current. It includes input voltage noise of 6.5 nV/sqrt Hz, dc offset voltage of ±150 Â-µV max at 25°C, and offset voltage temperature coefficient of 1.5 µV/°C. Available in 8-pin SOIC package,...
Read More »

Designed for NVH powertrain and vehicle underhood testing applications, Model HT426E01 high temperature preamplifier operates from ICP® sensor power, terminating with BNC connector and utilizing standard coaxial cables. With ability to operate to +120°C, it measures Â-½ in., and features noise characteristics of 4.9 µV based on A-weight scale. Common automotive...
Read More »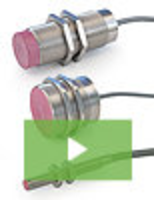 Locon Sensor Systems offer robust sensor solutions for even the most severe environmental conditions. Their line of high-temp inductive sensors and their cylindrical photoelectric series can operate in temperatures up to 250 degrees Celsius. See our video to learn more.
Read More »