Developed using InGaP Hetero-Junction Bipolar Transistor technology, Models AVT-51663/53663 are internally matched to 50 W and designed in Darlington configuration. At 5 V/37 mA, Model AVT-51663 features 19.0 dB gain, 24 dBm OIP3, 12.5 dBm P1dB, and 3.2 dBm noise figure at 2,000 MHz. Model AVT-53663, operating at 5 V/48 mA, delivers 19.5 dB Gain, 5 dBm OIP3, 15 dBm P1dB, and 3.2 dB noise figure...
Read More »
Designed to work as splitter for all HD video applications, Model AT-HD-V214 features 2 HDMI 1.3 inputs and 4 HDMI 1.3 mirrored outputs, allowing any digital video source with HDMI outputs to connect to upwards of 4 simultaneous HD displays. HDCP-compliant device can send HD signals at resolutions up to 1080p or 1,920 x 1,200 and data rates up to 6.75 Gbps, with no signal or picture degradation....
Read More »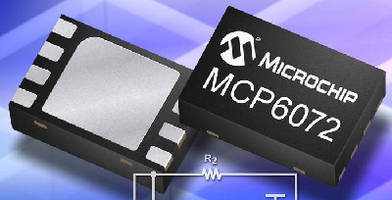 Operating from 1.8-6.0 V, MCP605X/MCP606X/MCP607X series are trimmed in-package to enable low offset voltage (150 -µV). Devices are unity-gain stable and operate over -40 to +125-
Read More »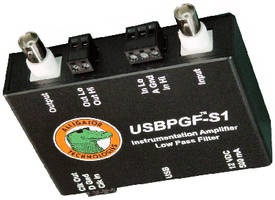 Compatible with all 12, 16, or 24-bit A/D devices, USB-controlled, single-channel Model USBPGF-S1(TM) consists of programmable signal conditioning instrumentation amplifier and low pass filter. Users can mix and match filter characteristics and independently select and program AC or DC coupling, corner frequency, and gain steps up to x1000 in single-ended or differential measurements. Each can be...
Read More »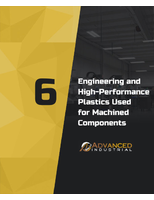 This resource breaks down six of the most commonly used high-performance plastics, properties and common applications, and questions to ask during material selection.
Read More »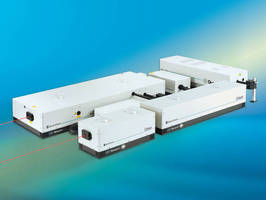 Featuring optimized dual outputs for simultaneous high-energy and time-resolved experiments, Spectra-Physics-® Unison(TM) amplifier system delivers femtosecond pulses at both terawatt-class intensities at 10 Hz frequency and mJ energies in kHz frequency regime. System also features pulse energy stability and TEM00 spatial mode for high quality experimental results.
Read More »
High Power Added Efficiency Lineup Includes GaAs Amplifiers with Higher Gain for Microwave Radios and SSPAs IRVINE, Calif., June 9 /-- Toshiba America Electronic Components, Inc. (TAEC*) and its parent company, Toshiba Corp., announced the expansion of its gallium arsenide field effect transistor (GaAs FETs) lineup with three new devices optimized for power efficiency. The Power Added Efficiency...
Read More »
High Power, High Gain Devices Include Toshiba's First Production C-Band GaN Amplifier for SATCOM, an Extended Ku-Band Amplifier and an X-Band Amplifier for Industrial Applications IRVINE, Calif., June 9 / / - Toshiba America Electronic Components, Inc. (TAEC*) and its parent company, Toshiba Corp., announced the addition of three new gallium nitride (GaN) semiconductor High Electron Mobility...
Read More »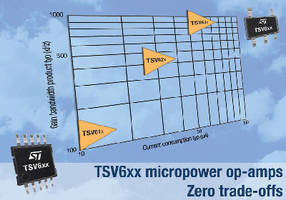 Available in single, dual, or quad configurations, Series TSV61x, TSV62x, and TSV63x offer active current as low as 11 -µA, 29 -µA, and 60 -µA, respectively. Units feature EMI rejection, ESD tolerance, and operation over extended temperature range of -40 to +125-
Read More »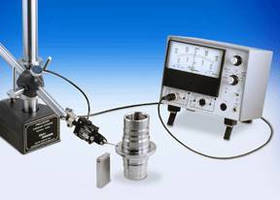 Featuring dual input ports for single or differential ID or OD measurements, Series 830 includes dimensional-measuring model calibrated in both inch and metric units. Gage inputs can be used simultaneously with either normal or reversed polarity for differential measurement setups, and -
Read More »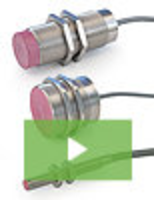 Locon Sensor Systems offer robust sensor solutions for even the most severe environmental conditions. Their line of high-temp inductive sensors and their cylindrical photoelectric series can operate in temperatures up to 250 degrees Celsius. See our video to learn more.
Read More »