Offering plug-and-play functionality, Wireless Projector Server (WPS-1000) allows multiple users to connect wirelessly from their PCs/notebooks to any projector without cable swapping. Real-time video streaming delivers animation for XGA/WXGA and playback of MPEG1/2/4, while dynamic login codes protect sensitive information from unauthorized users. Transmitted data is protected via WEP...
Read More »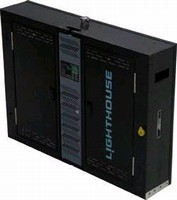 Equipped with 3-in-1 black SMD LED, Model R4-B features 4 mm pixel pitch, while Model R6-B features 6 mm pixel pitch. Black casing of SMD provides true black level within displayed image and contrast ratio of 3,300:1 and 3,800:1, respectively. Each unit has 2,000 nits of brightness, horizontal viewing angle of 140°, and vertical viewing angle of 90°. Single king pin for rigging makes...
Read More »
Seven New Display, Audio and Power Management Products Deliver Long-Lasting Video Experience, Superior Sound Quality SANTA CLARA, Calif., June 25 - Seven new display, audio and power management products from National Semiconductor Corporation (NYSE:NSM) enable energy-efficient video in handheld devices such as mobile phones, portable media players and new converged devices that feature phone and...
Read More »
Offered in 32, 40, 42, and 46 in. sizes, MicroTouch DST touch screens are unaffected by surface contaminants and feature dynamic touch, which ignores static objects on screen and allows for multi-user touch capabilities. Screens are based on Dispersive Signal Technology (DST) that recognizes touch by interpreting bending waves within glass substrate created by contact of finger/stylus on glass.
Read More »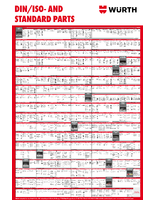 This fastener technical resource guide will show you how to specify nuts, points, heads, washers and more.
Read More »
Industry innovators collaborate to deliver first-of-its-kind solution for mobile navigation, enterprise and Internet location-based services SAN JOSE, Calif. and KIRKLAND, Wash., Nov. 12 -- deCarta, the leading supplier of software platforms and services for the Location-Based Services (LBS) industry, and INRIX(R), the leading provider of traffic flow information in the U.S., today announced the...
Read More »
Designed for overhead control room and plant floor displays in manufacturing, processing, and industrial environments, Large-Screen Enclosure Systems enable managers to deliver information to key personnel. Units are available with 37, 42, or 57 in. LCD display, and come in NEMA 4X stainless steel or NEMA 4/12 carbon steel with floor post, wall, or overhead mounting. Front panel IR Control window...
Read More »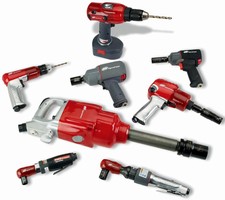 Tool boots are designed for use with Ingersoll Rand Impactools(TM), ratchets, and drills. Boots fit snugly around tool casings, protecting them from damage caused by debris and contaminants while keeping external casings clean. Built to withstand conditions in automotive and industrial environments, elastic exterior has bright red color that also facilitates tool identification.
Read More »
Available in 8.4, 12, and 15 in. units, PS3000 series Light Duty Industrial touchscreen Computers include system boot from compact flash card and early warning PC failure detection. Systems support Pro-face RAS functionality, allowing local/remote monitoring or alerts of IPC system properties. RAS provides status and availability data of factory floor PC locally via pop-up messages or stack...
Read More »
Model WS-3050 flat panel LCD cabinet is custom-built, including color and size, for any LCD/HDTV ranging from 32-70 in. It is sealed, lockable, and secure, and can be used indoors and outdoors. Equipped with duel fan and filter system, it is also available with optional automatic temperature control.
Read More »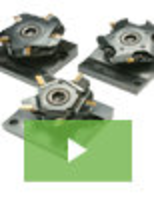 Thanks to the unique SpinSelect™ Multi-Pocket selectable quick change tool holder, it's time to rethink the range, complexity and volume of parts that your lathe can produce. Our Spin-Select™ tool was created to increase productivity and consistency by decreasing downtime associated with lathe cutting tool and insert setups or changeovers. This product is a game-changer for the industry and we're pleased to show you why.
Read More »