In response to the consumer electronic mania for remote control devices and automated smart" systems, Napco has gone to great lengths to provide our end-users with a state-of-the-art bi-directional LCD keyfob that is compatible with all major alarm panel brands. As the industry's first and only two way universal keyfob, Napco takes great pride to manufacture these impeccably designed keyfobs with...
Read More »
Suited for applications requiring optimal clarity, 10.4 in. HG3F and 12.1 in. HG4F operator interface touchscreens exhibit respective brightness levels of 450 and 400 cd/mÂ-². Units incorporate 8 MB memory, support for 100+ types of PLCs, and 10 BaseT Ethernet port. Software can be used to create programs that layout display screens, allowing for presentation of data from PLC. Touchscreens...
Read More »
Offering plug-and-play functionality, Wireless Projector Server (WPS-1000) allows multiple users to connect wirelessly from their PCs/notebooks to any projector without cable swapping. Real-time video streaming delivers animation for XGA/WXGA and playback of MPEG1/2/4, while dynamic login codes protect sensitive information from unauthorized users. Transmitted data is protected via WEP...
Read More »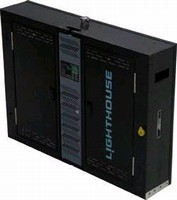 Equipped with 3-in-1 black SMD LED, Model R4-B features 4 mm pixel pitch, while Model R6-B features 6 mm pixel pitch. Black casing of SMD provides true black level within displayed image and contrast ratio of 3,300:1 and 3,800:1, respectively. Each unit has 2,000 nits of brightness, horizontal viewing angle of 140°, and vertical viewing angle of 90°. Single king pin for rigging makes...
Read More »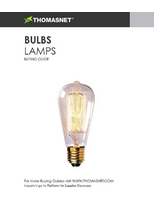 While it might seem easy to pick a light bulb, there are actually numerous factors to take into consideration. This buying guide will explain each type and the important attributes you should consider when sourcing bulbs.
Read More »
Seven New Display, Audio and Power Management Products Deliver Long-Lasting Video Experience, Superior Sound Quality SANTA CLARA, Calif., June 25 - Seven new display, audio and power management products from National Semiconductor Corporation (NYSE:NSM) enable energy-efficient video in handheld devices such as mobile phones, portable media players and new converged devices that feature phone and...
Read More »
Offered in 32, 40, 42, and 46 in. sizes, MicroTouch DST touch screens are unaffected by surface contaminants and feature dynamic touch, which ignores static objects on screen and allows for multi-user touch capabilities. Screens are based on Dispersive Signal Technology (DST) that recognizes touch by interpreting bending waves within glass substrate created by contact of finger/stylus on glass.
Read More »
Industry innovators collaborate to deliver first-of-its-kind solution for mobile navigation, enterprise and Internet location-based services SAN JOSE, Calif. and KIRKLAND, Wash., Nov. 12 -- deCarta, the leading supplier of software platforms and services for the Location-Based Services (LBS) industry, and INRIX(R), the leading provider of traffic flow information in the U.S., today announced the...
Read More »
Designed for overhead control room and plant floor displays in manufacturing, processing, and industrial environments, Large-Screen Enclosure Systems enable managers to deliver information to key personnel. Units are available with 37, 42, or 57 in. LCD display, and come in NEMA 4X stainless steel or NEMA 4/12 carbon steel with floor post, wall, or overhead mounting. Front panel IR Control window...
Read More »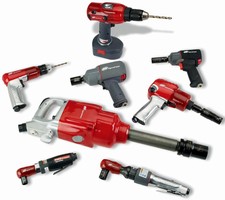 Tool boots are designed for use with Ingersoll Rand Impactools(TM), ratchets, and drills. Boots fit snugly around tool casings, protecting them from damage caused by debris and contaminants while keeping external casings clean. Built to withstand conditions in automotive and industrial environments, elastic exterior has bright red color that also facilitates tool identification.
Read More »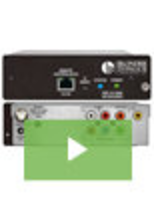 Blonder Tongue Laboratories provides ISO 9001:2015 certified electronic contract manufacturing services at our on-site lab. We specialize in video distribution, fiber optics, and communications but have a variety of services available to bring your products to market. See our video to learn more.
Read More »