Mechanical 3D Modelling offers automotive industry products which include rubber gasket, electric locomotive, hybrid locomotive and molded rubber products only at $10-$15/hr with high quality. Save up to 60% on your projects!! We provide 3D modelling of the whole assembly in the mechanical industrial market. Our firm included various parts starting from the forming and filling machine, control...
Read More »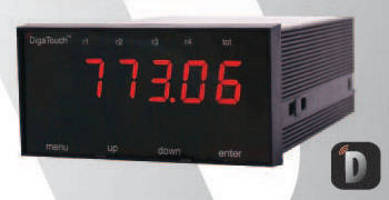 With 4-digit DigaCom(TM) and 6-digit DigaTouch(TM), users can locally and remotely monitor process applications through Ethernet connection. DigaCom features analog input and universal 90-265 Vac or 12-28 Vdc supply voltage, while DigaTouch offers universal I/O and isolated 4-20 mA output. Allowing users to connect and monitor process applications worldwide, DigaLink(TM) PC software interface...
Read More »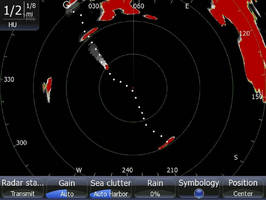 Update for the Award-Winning HDS® Displays Offers Increased Functionality and Awareness Tulsa, Okla. - Lowrance, a world-leading brand in marine electronics since 1957 and GPS navigational systems since 1992, announced today the planned Spring 2010 release of the performance-enhancing software Version 3.0 for its award-winning HDS (High-Definition System) displays. Compatible with all...
Read More »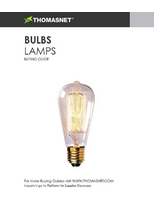 While it might seem easy to pick a light bulb, there are actually numerous factors to take into consideration. This buying guide will explain each type and the important attributes you should consider when sourcing bulbs.
Read More »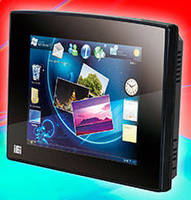 Powered by 1.6 GHz Intel® Atom(TM) N270 processor, AFL-F08A leverages Intel 945GSE and ICH7M chipsets while accommodating up to 2 GB of RAM. This 8 in. touchscreen PC offers range of standard I/O (GigaLAN, USB, serial ports), wireless options, and flat bezel design sealed to IP64. In addition to single point resistive touchscreen operation, unit is available with optional projected...
Read More »
CAPE CANAVERAL, Fla., - Video Display Corporation (Nasdaq:VIDE) announced today that VDC Display Systems (VDC DS), a wholly owned subsidiary of the Company, has successfully installed a new upgrade for the existing display system on a US Navy Aegis Destroyer. The upgrade utilizes VDC's ruggedized MarqueeHD SSL6000 DLP® Projector with Solid State Light engine specifically developed for...
Read More »
Promoting situational awareness for helicopter operators, Sentinel(TM) features remote-mount, 5.7 in. screen that can be mounted in horizontal or landscape orientation to accommodate tight cockpits without removing any avionics. Functionality also covers terrain mapping, intelligent database search engine, traffic, weather, and VFR navigation. Shipping symbology is provided via maritime AIS...
Read More »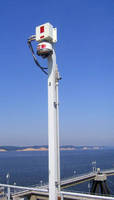 Integration of live video display and process values on a single screen allows operators a complete view of the process area AUSTIN, TEXAS (February 17, 2010) - Emerson Process Management has further developed Smart Wireless solutions by integrating video streams from Industrial Video & Control Co.'s (IVC) Relay Server with the DeltaV(TM) digital automation system. For process manufacturers, the...
Read More »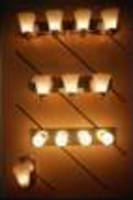 Boston Retail has led the industry in lighting merchandising displays for over 30 years. Our current offering of metal Powered Merchandising displays has been expanded upon to include Non-powered Wooden Lighting Displays. The family of Wooden Lighting Displays includes Vertical Slat Clouds, Flat Clouds, Wall and Tower displays. Standard sizes and colors are available, as well as, custom color,...
Read More »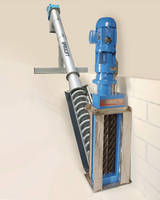 Dependable Fine Screening, Washing, Compacting The SPIRALIFT SL provides fine screening, washing, transporting and compacting of wastewater solids while leaving essential organics in the flow. The SL is easy to install in existing channels, reduces solids disposal costs and protects downstream equipment. The SPIRALIFT is provided as a fully integrated system including a shaftless screw screen, a...
Read More »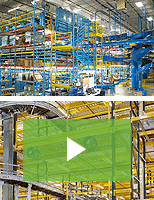 Steel King racks are designed to meet seismic requirements in the most demanding conditions. Our durable storage products help your company save on maintenance costs. Check out our product video or download our Rack Planning eBook to learn more.
Read More »