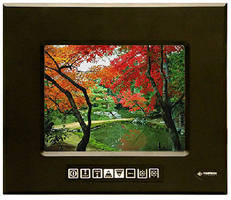 Baton Rouge, Louisiana, USA - LCD display devices are being increasingly utilized throughout diverse environments. At the same time, customers are demanding greater sophistication and diversity from display systems. Unlike the LCDs used in consumer-oriented products (household televisions and computer monitors) and by many of VarTech's competitors, the LCDs built into various industrial equipment...
Read More »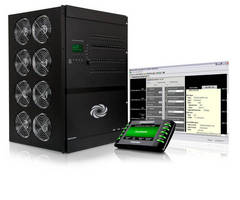 Crestron Products Awarded a Record-Breaking Three SCN Awards at InfoComm 2010 in Las Vegas; TPMC-4SM, DM-MD32X32 and DM Tools Recognized for Digital Media Innovation Rockleigh, NJ - SCN/InfoComm announced today that Crestron products were awarded an unprecedented three SCN Most Innovative Installation Product Awards at InfoComm10 in Las Vegas. TPMC-4SM Touchpanel Media Center was recognized as...
Read More »
BrightLink(TM) 450Wi projector and pen combination projects onto any smooth, hard surface and includes interactive tools allow users to share documents, navigate content, make annotations, and take notes on an interactive display area and virtual whiteboard. Supplied with 2 digital IR pens and wall mount hardware, projector features 2,500 lm white light and color output. Image size can be varied...
Read More »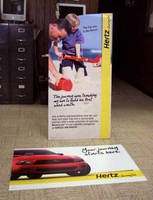 Hollywood Banners is a leading manufacturer of advertising banners for over 80 years. Point-of-purchase banners for product identification and branding is one of our products leading advantages. Whether its custom printed indoor cloth banners or outdoor vinyl banners we have the economical material of choice to suit all POP, events, sponsorships or exhibit trade show planning. Featuring our new...
Read More »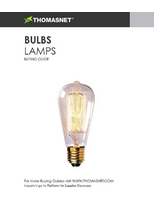 While it might seem easy to pick a light bulb, there are actually numerous factors to take into consideration. This buying guide will explain each type and the important attributes you should consider when sourcing bulbs.
Read More »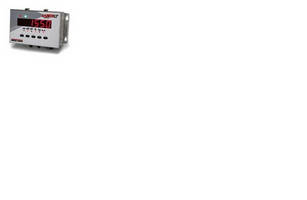 LaserLT can be installed with any electronic weight indicator or peripheral equipment using either fiber optic, Ethernet, or wireless methods. Five-button keypad allows users to remotely change units, gross/net, tare, zero, and print. Featuring watertight industrial-grade 304 stainless steel enclosure, 1.5 in. display is fully adjustable for viewing at up to 50 ft. Daisy chainable for linking...
Read More »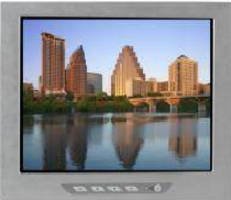 Suited for harsh environments, 15 in. Model IK-PDS-1502, 17 in. Model IK-PDS-1703, and 19 in. Model IK-PDS-1902 have IP65-rated front panel and are resistant to dirt, dust, liquids, and corrosives. Units, respectively, feature brightness of 350, 300, and 300 cd/mÂ-²; contrast ratio of 700:1, 800:1, and 1,300:1; and resolution of 1,024 x 768, 1,280 x 1,024, and 1,280 x 1,024. Operating from...
Read More »
New NeXtrac Merchandising Bowls & Double-Sided Post Banners Promote Retail Store Merchandising and Enhanced Messaging Valencia California, May 4, 2010 - Lavi Industries, a leader in crowd control and public guidance solutions, announced today its expanded line of NeXtrac(TM) In-Line Merchandising solutions. The latest additions to the NeXtrac product family, NeXtrac Merchandising Bowls and...
Read More »
Available in 37, 42, or 57 in. sizes, large-screen LCD enclosure systems offer safe solutions for overhead control room and plant floor displays in any industrial environment. Completely assembled and tested systems, supplied in NEMA 4X stainless steel or NEMA 4/12 carbon steel housings, present graphics and information to improve plant floor processes. Other configuration options include sloped...
Read More »
Available on Suite-Station, Aseptic Display eliminates ledge associated with traditional panel-mount displays, creating smooth, crevice-free exterior surface that helps prevent particle accumulation and provides wipe-down cleanability. Unit is available in 15.1, 17.1, 19.1, and 21.3 in. sizes, and can be configured with Infrared, Resistive, and SAW touchscreen technologies.
Read More »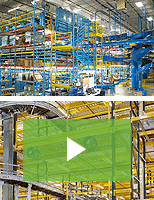 Steel King racks are designed to meet seismic requirements in the most demanding conditions. Our durable storage products help your company save on maintenance costs. Check out our product video or download our Rack Planning eBook to learn more.
Read More »