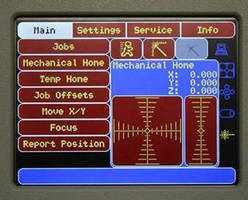 Baton Rouge, La. - Xenetech Global, Inc., a leading manufacturer of laser and mechanical engraving and cutting systems, has announced that owners of older technology engravers can upgrade to Xenetech's color touch screen. Xenetech ships all new rotary and laser systems with color touch screens, but owners of older monochrome touch screens in lasers and rotary pendants can upgrade to color. The...
Read More »
Model WD380U-EST wide-format projectors produce 2,800 lumens brightness, while XD380U-EST XGA-resolution models produce 2,500 lumens. Weighing 9 lb, devices feature USB A and B inputs, LAN display, and 10 W speaker, as well as RS232 connector and RJ45 input. They operate at 28 dB and offer lamp life of up to 6,000 hr, along with 3,000:1 contrast ratio. Wall- or ceiling-mounted products have lens...
Read More »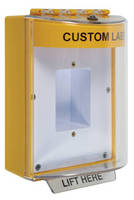 Universal Stopper®, model STI-13420CY, delivers protection against physical damage, dust, and grime, for devices such as dual action pull stations, keypads for entry systems, intercom stations, and emergency buttons. Constructed of polycarbonate, indoor/outdoor cover is clear and features yellow message hood, horn, enclosed backbox, sealed mounting plate, and custom label. Available with...
Read More »
With 400 cd/m2 brightness, 5,000:1 contrast ratio, and built-in 10 W speakers, V651 features sealed panel design with cooling capabilities and integrates TileMatrix(TM) technology for support of up to 100 displays. Expansion slot allows for integration of NEC accessories, 3rd party components, and Open Pluggable Specification (OPS)-based products, while connectivity is furthered with DisplayPort,...
Read More »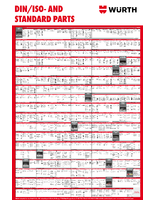 This fastener technical resource guide will show you how to specify nuts, points, heads, washers and more.
Read More »
User-Friendly Connection and Control Box Offers Easy, Centralized Management for Classroom Audio and Video Sources to Epson Projectors LONG BEACH, Calif. -Epson, the number-one selling projector brand worldwide(1), today announced the PowerLite® Pilot(TM) Connection and Control Box, a simple, easy-to-use solution that offers extensive control of multimedia sources connected to Epson's...
Read More »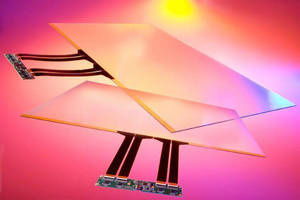 Booth 701, Los Angeles Convention Centre 15th - 20th May Innovative touch sensor manufacturer Zytronic will use the upcoming Society for Information Display (SID) Display Week exhibition, held in Los Angeles from 15th to 20th May, to showcase its latest product developments. Visitors to the Zytronic booth will be able to see the company's latest industrial and public use touchscreen solutions in...
Read More »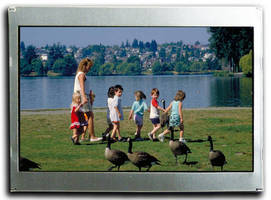 Plymouth, MI, April 18, 2011 - Leading LCD manufacturer Optrex America has introduced a new family of compact LCDs with a range of advanced features for a variety of industrial, medical and handheld applications. The new 5" diagonal LED-backlit WVGA (wide VGA 800×480 resolution) TFT-LCD features Optrex's Super Wide View (SWV) technology with viewing angles of 85/85/85/85 and true outdoor...
Read More »
EntrÃ-©e systems include off-camera, stand-alone eye-line systems and Executive Conference Prompters for speech presentation. Packaged with 17 in. VGA LCD or 17 or 19 in. display featuring both VGA and composite inputs, products additionally offer choice of prompting software for Windows and Macintosh. Applications include small TV studios, educational institutions, corporate facilities, and...
Read More »
Tel Aviv, Israel, - C-nario, a global provider of digital signage software solutions, today announced that the National Bank of Greece (NBG) has selected the company's digital signage platform, C-nario Messenger, for its new, pioneering i-bank concept store. Panou S.A. (www.panou.gr), a Greek company specialized in audiovisual equipment and projects, served as the prime contractor and project...
Read More »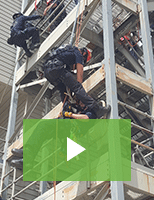 Elite Technical Services provides your company with qualified and experienced safety experts. Specializing in confined space and high-angle technical rescue and jobsite hazard assessment, your workplace safety is the top priority. Check out the video to learn more.
Read More »