Available in QFN28 and QFN24 packages, AT90SCR050 includes secure AVR-® MCU, 16 KB ROM, USB FS2.0, and smart card interface with integrated DC/DC to support cards compliant with EMV L1 requirement and ISO7816. Solution addresses high-volume applications, such as laptops and mobile devices, by offering designers complete solution to address smart card technologies. AVR Studio-® and AVR JTAGICE...
Read More »
Using cATM-BLY90 Module, users can migrate legacy ABB Bailey Infi 90 or Network 90 DCS to ControlLogix PACs from Rockwell Automation. Once system data is available within ControlLogix PAC, Rockwell Automation applications such as FactoryTalk View SE can be used for visualization of data, alarming, and other functions. Module can process up to 5,000 blocks of data, and supports all existing DCS...
Read More »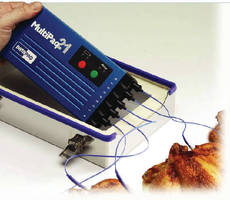 Designed to meet requirements of food processors, rugged, waterproof, programmable 6- or 8-channel Multipaq21 data logger records product or air temperatures and transmits data to computer while traveling through oven. IP67-rated unit features operating temperature of up to 185-
Read More »
Designed to work with Bluetooth-enabled mobile phones and other digital devices, MM 400 and MM 450 TRAVEL deliver stereo sound with all types of music. Both provide clear and balanced music reproduction without exaggerated bass or muffled vocals. Closed-back capsules keep music in and background noise out. Available on MM 450 TRAVEL only, NoiseGard(TM) 2.0 electronically removes 90% of unwanted...
Read More »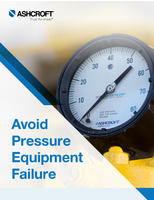 This eBook gives a guide on how to prevent pressure equipment failure.
Read More »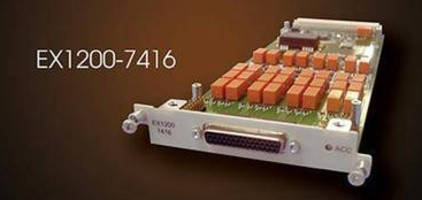 Equipped with 16 input channels, Model EX1200-7416 can continuously monitor variety of analog and discrete signals up to 100 V. Each channel has 8-bit DAC that can be independently programmed to set trip level. Model EX1200-7416 also detects transients that cannot normally be captured by typical DMM or scanning measurement system. As part of EX1200 LXI Class A instrument series, module records...
Read More »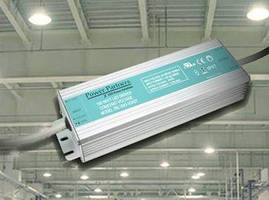 Accepting up to 305 Vac, 100 Watt PIL100 Series includes constant current models with output from 350-4,200 mA and constant voltage models offering 12-105 Vdc outputs. Units are housed in rugged aluminum enclosure, which meets IP67 waterproof standards, making them suitable for harsh indoor or outdoor applications. Operating from -35 to +70-
Read More »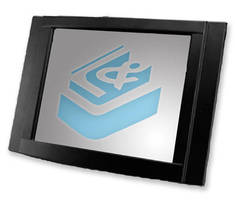 Featuring built-in 1.6 GHz CPU and 2.5 in. HDD bay, MCG 3630 Touch Panel Tank Monitor can interface with multiple tanks to display level, temperature, BS&W, and density via Tankway, Modbus, GPE, and wireless protocols. Unit displays information as text and in graphical format for multiple tanks. Supporting host communication back to DCS, PLC, or other accounting software, system enables user to...
Read More »
Matrox P-Series, M-Series, and Extio Series multi-display graphics solutions power GOMA industrial workstations for defense, industrial, and transportation environments Montreal, Canada, November 12, 2009 - Matrox Graphics Inc., the leading manufacturer of specialized graphics solutions, and Goma Elettronica SpA, today announced a partnership to develop customized workstations for defense,...
Read More »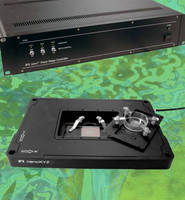 Designed for Leica, Nikon, Olympus, and Zeiss inverted microscopes, PI nano1x3(TM) series XY and XYZ nanopositioning stages offer subnanometer resolution over travel ranges of 200 -µm. Featuring 20 mm profile, they include 24-bit controller with USB, Ethernet, and RS-232 interfaces and wide-band analog interface. Units also have 24-bit DAC converters, in addition to piezoresistive sensors...
Read More »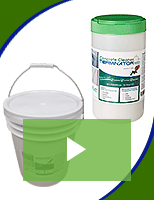 To enhance its appearance by removing oil stains, Terminator-HSD uses micro bacteria to remove the stain without harsh chemicals, acids, or detergents. Check out the video to learn more.
Read More »