Suited for washing machines, refrigerators, and air conditioners, 32-bit Model TMPM370 combines 80 MHz ARM® Cortex(TM)-M3 processing core with hardware vector engine, providing enough computation capability to drive 2 independent motors. MCU cuts CPU load in half by offloading most heavy calculations to vector engine. In addition to 256 KB on-chip Flash and 10 KB SRAM, device includes dual...
Read More »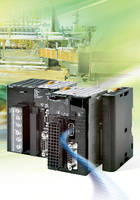 Integrating with CJ-Series PLCs, Trajexia CJ1W-MCH72 Module can operate up to 14 tasks simultaneously and control up to 30 axes over MECHATROLINK-II Motion bus with independent position, speed, or torque control for every axis. Each axis can run complex interpolated moves, e-cams, and e-gearboxes. Module includes digital I/Os, MECHATROLINK-II master connection, and serial port for external...
Read More »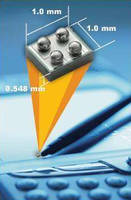 Model Si8461DB MICRO FOOT® power MOSFETs offer on-resistance of 0.1 W at 4.5 V gate drive and are specified for maximum on-resistance values at 2.5, 1.8, and 1.5 V. Suitable for applications requiring higher input voltages, Si8465DB has gate-to-source voltage of 12 V with on-resistance of 0.104 W at 4.5 V and 0.148 W at 2.5 V gate drive. Both 20 V p-channel devices are designed for load...
Read More »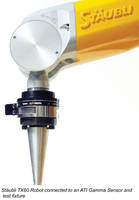 ATI Industrial Automation's Networkable Force/Torque Sensor System (Net F/T) is now fully compatible with Staubli Robots. The coordinated effort between ATI, Apex, N.C. and Staubli Robotics, Duncan, S.C. provides true plug-and-play connectivity via Ethernet to Staubli's CS8 robot controllers. The Net F/T transducer with Net Box interfaces to a Staubli robot controller via a TCP/IP socket and...
Read More »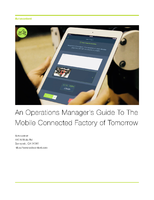 This white paper provides an overview of mobile technology for managing your manufacturing facility, while also discussing the advantages of being an early adopter.
Read More »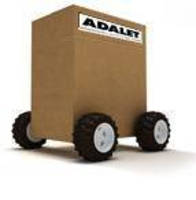 When pressed for fast delivery requirements or emergency lead time commitments, Adalet can provide explosionproof enclosures in just days. Our cast aluminum explosionproof enclosures are designed to house circuit breakers, motor starters, combination starters, or other electrical / electronics components. Our enclosures and controls are designed to flow quickly through our just-in-time production...
Read More »
Based on programmable SoC architecture, TrueTouch(TM) TMA300 series has analog sensing engine that allows tracking of multiple fingers simultaneously with precise x-y locations and without user delays or problems with ghost responses. Solution supports traditional gestures - tap, double-tap, pan, pinch, scroll, rotate - while also providing platform to create custom gestures. Along with 3 mm...
Read More »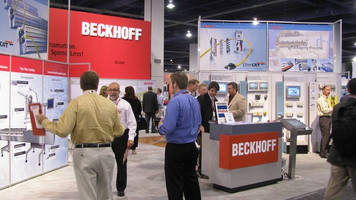 Company makes a bold, scientific statement at North America's premier 2009 packaging event MINNEAPOLIS, October 13, 2009 - For Beckhoff Automation, Pack Expo 2009 marked the year of Scientific Automation - the integration of advanced measurement and condition monitoring technologies into PC-based automation. Beckhoff presented the latest PC- and EtherCAT®-based control technology and the...
Read More »
Major steelmaker easily deploys additional reliable networks to improve process, safety, and environmental benefits throughout fully integrated hot strip mill AUSTIN, TEXAS (October 15, 2009) - Severstal Wheeling, the U.S.'s fourth largest integrated steel producer, has expanded its use of Emerson Process Management's Smart Wireless technology to improve process, fire safety, and environmental...
Read More »
90nm Embedded Flash technology will further increase performance, peripheral integration, memory density and power efficiency of successful 32-bit STM32 family Geneva, October 20, 2009 - STMicroelectronics (NYSE: STM) has achieved a breakthrough for microcontrollers based on the ARM Cortex-M series of processor cores by announcing the industry's first devices featuring embedded Flash at 90nm...
Read More »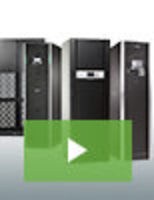 At 3Sixty Mission Critical, we specialize in maintaining the performance and uptime of our customer's mission-critical applications. Our services are comprehensive and designed to take on the entire burden of maintenance. Our "UPS as a service" is just another example of how we develop out of the box solutions to help our customers operate more efficiently; see our video to earn more.
Read More »