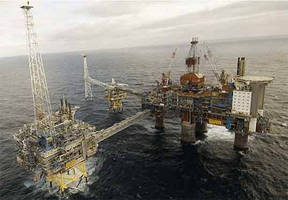 Zurich, Switzerland, April 26, 2010-- - ABB process control systems have successfully managed the world's first large-scale carbon capture and storage (CCS) facility since 1996. To date, nearly 12 million tons of carbon dioxide have been captured and safely stored 1,000 meters below the seafloor. More than half of the world's large-scale CCS facilities are now controlled by ABB technology....
Read More »
Precision Aerospace and Composites (PAC) an AIM Group Company, has selected CompuDAS to supply and install eight (8) SG-6 Control and Data Acquisition Systems on their composite curing equipment. The SG-6 control systems will control five of their composite curing ovens and all three of their autoclave systems. By utilizing the same software for all of their curing vessels, PAC will greatly...
Read More »
MORTON GROVE, Illinois - April 26, 2010 - As part of its ongoing commitment to offer environmentally responsible green products and innovative technologies, ITT Residential & Commercial Water has announced that its Bell & Gossett brand potable water products are offered in lead-free (LF) brass materials and meet the requirements of California's AB1953 and Vermont's S152 legislation, as well as...
Read More »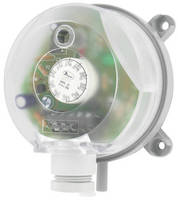 Series BYDS Bypass Damper Switch is designed for use with 3-wire floating-point damper actuator that controls static pressure on zone control systems requiring motorized bypass damper. Unit sends 24 V to actuator to drive it open when static pressure increases, and will stop once pressure reaches set point. Green LED indicates when damper is in open position or being driven open. Tubing and 2...
Read More »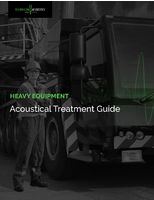 Within this guide, you'll find information, tips, and solutions to help you to create a reduced-noise-level environment to increase operator effectiveness and improve output.
Read More »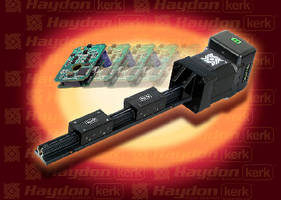 Supplied as integrated system, Model RGS04 features wear-compensating, anti-backlash driven dual carriages for repeatable positioning. All moving surfaces include Kerkite® engineered polymers running on Kerkote® TFE coating. Assembly's IDEA(TM) system combines hybrid linear actuator technology with fully programmable, integrated stepper motor drive, which includes GUI for programming...
Read More »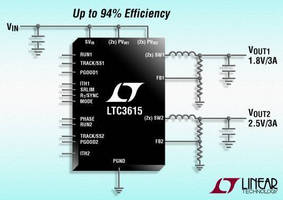 Offered in 4 x 4 mm QFN-24 or thermally enhanced TSSOP-24 packages, LTC3615 has constant frequency, current-mode architecture and internal switches with RDS(ON) of 55 and 75 mW that enable delivery of up to 3 A continuous output current from each channel. IC operates from 2.25-5.5 V, and low dropout operation provides output from 0.6 V to millivolts below VIN. With efficiencies up to 94%, product...
Read More »
Model TMPM380 MCU features 40 MHz ARM® Cortex-M3 processor core and controls high-current circuits found in industrial or appliance applications. Operating at 5 V, it includes PWM circuit and 12-bit A/D converter that can synchronize with PWM unit to read back system state at critical times. Unit offers oscillator frequency and low voltage detectors as well as software support of IED 60730B...
Read More »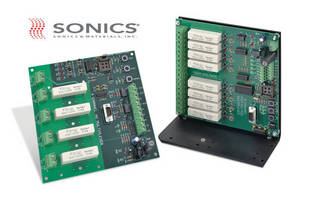 Designed for streamlined RF signal switching of up to 8 ultrasonic converter stacks, multi-channel high voltage ultrasonic sequencer suits multiple ultrasonic welding, staking or inserting points on single application. Pre-programming of timing for channel switching eliminates need for additional sequence programming. Manual override function allows user to isolate and test any converter at any...
Read More »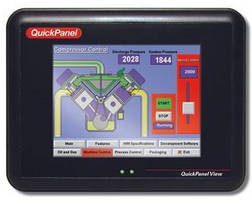 Intended for applications using point-to-point serial connectivity, QuickPanel View Basic bridges enterprise systems and plant floor. This 6 in. color TFT model combines form factor and display capabilities needed to accommodate space restrictions and application requirements. Screen increases off-angle visibility provides better visuals when looking at it from different viewpoint. Along with 320...
Read More »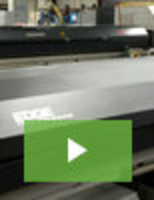 For precision and value that sets the standard for quality and craftsmanship, EGS Production Machining is the source for precision and value. Our extensive capabilities and dedication to customer service allow us to deliver the optimal manufacturing solution. See our video to learn more.
Read More »