Equipped with 16 A/per zone, Altanium® Neo2(TM) Temperature Controllers feature full color touchscreen with intuitive interface to facilitate temperature control, configuration, and monitoring. Units can store up to 24 mold setups internally and support external storage through USB key. Featuring free-standing design that can be moved from one machine to another, units include Active...
Read More »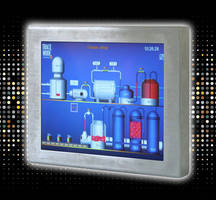 Available with 12, 15, 17, or 19 in. TFT LCD's, APC 3x84 analog resistive touchscreen panel PCs are powered by Intel Atom N270 1.6 GHz processor and supported by Intel 945GSE +ICH7M chipset with up to 2 GB memory. Units are powered by 11-32 Vdc supply. Dual GbE ports, 4 USB 2.0 ports, RS232 port, and RS232/422/485 serial port are included. Product features ruggedized brushed stainless steel...
Read More »
PureAire is air purification system that creates ozone via replaceable cartridge and does not produce VOCs and propellants. Ozone changes to O2 and helps eliminate unpleasant odors. Once plugged into standard outlet, product lets user set operating hours with integrated programming menu. Unit is suited for environments such as schools and healthcare facilities.
Read More »
RFMD's Highly Integrated WiFi Components Combine Small Footprint With Superior Performance Greensboro, NC, October 13, 2010 - RF Micro Devices, Inc. (Nasdaq GS: RFMD), a global leader in the design and manufacture of high-performance radio frequency components and compound semiconductor technologies, today announced that Samsung has selected three highly integrated RFMD® components to...
Read More »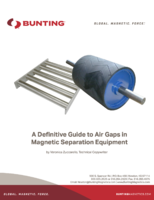 This guide discusses how air gaps affect magnetic separation applications.
Read More »
Taipei, Taiwan, 11 October, 2010 - Ethernet Direct Corporation, a professional and primary provider of industrial networking and communication solutions, is pleased to share an application deployed in one of the biggest copper mines in South America. The project involves copper mine representing approximately 8.1% of world copper production and 23.4% of Chilean production. The deposits are...
Read More »
SILICON VALLEY, Calif. - Gigamon(TM), the leading global provider of Intelligent Data Access Networking(TM), today announced that IntercontinentalExchange has selected GigaVUE to provide secure access and complete visibility to their network. IntercontinentalExchange (NYSE: ICE) operates leading regulated exchanges, trading platforms and clearing houses serving the global markets for...
Read More »
Sets stage for future Integrated Waveform (IW) upgrades for NATO and other international UHF satcom customers CARLSBAD, Calif. -- ViaSat Inc. (Nasdaq: VSAT) has received a $14 million award from NATO for turnkey integration and installation of three UHF Demand Assigned Multiple Access (DAMA) Network Control Stations (NCS). Two fixed NCS sites will be installed to set up satellite communication...
Read More »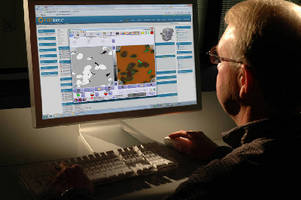 Designed for G6 optical sorters as well as G6 ADR® Automatic Defect Removal Systems, RemoteMD(TM) proactively monitors condition of equipment in real-time, assesses status, and alerts customer if problems are detected. With RemoteMD, secure 2-way remote session between sorter and Key service technician can be initiated. Basic level of RemoteMD, available as part of SelectPRO protection...
Read More »
Available in stainless steel as standard with range of sizes and load capacities, HepcoMotion Precision Ring Track PRT2 system includes ring slides, ring segments, bearings, and ancillary components. Friction-free, debris-tolerant system also offers options, including floating bearings, fixed center carriages with clamping brake, continuous bleed lubrication, and pinions. Turntable applications...
Read More »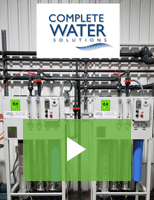 Complete Water Solutions provides full installation tailored to your water treatment needs. Check out the video to learn more.
Read More »