o Free-flow tolling allows management of over 1,400 vehicles per hour per lane in this new Motorway of Mexico State o This technology, which few countries own, facilitates exit of vehicles at up to 180 km/h o This project reinforces the solid presence of both companies in Mexico's transport and traffic sector Indra and OHL started up Latin America's most advanced free-flow toll system on the...
Read More »
DALSA Smart Cameras and Controllers at the Leading Packaging and Processing Show BILLERICA, Mass. (October 27, 2010) - DALSA Corporation [TSX: DSA], a world leader in digital imaging technology, will feature the latest advancements for packing and processing applications at Pack Expo International 2010. Pack Expo International, the leading show dedicated to the latest advancements in packaging...
Read More »
Showcases Power of Market-Leading Innovations in Hot Emerging Sectors ORLANDO, Fla., -- Gartner ITxpo -- Autonomy Corporation plc (LSE: AU. or AU.L), a global leader in infrastructure software for the enterprise, today showcased the power of its Meaning Based Computing platform through four innovative technologies. Based on Autonomy's unique ability to understand meaning within all forms of...
Read More »
-- PrimeSPEECH Integrates Direct-to-EHR Speech Technology into Physician Workflows -- PrimeIMAGE PACS Solution Leverages Innovative, Newly Acquired Imaging Technology CARROLLTON, Ga. -- Greenway Medical Technologies, Inc. today formally introduced two new additions to its PrimeSUITE® 2011 electronic health record (EHR) solution that dramatically expand the integration of speech...
Read More »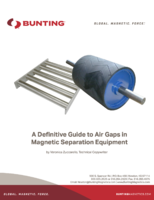 This guide discusses how air gaps affect magnetic separation applications.
Read More »
New integrated motion and safety capabilities of the Allen-Bradley CompactLogix controller help machine builders leverage a single control platform for the full range of control and information applications MILWAUKEE, - Rockwell Automation is focusing on scale and modularization of its Integrated Architecture system to help deliver multidisciplined control and high performance on a right-sized"...
Read More »
Available in resistive 5-wire, resistive 4-wire, and digital versions, FT Series allows for input via finger, gloved finger, or stylus. All models are toughened with films and coatings to avoid scratching and environmental deterioration. Visual artifacts are eliminated via anti-Newton ring film, and screens are resistant to static electricity and noise pollution. Unaffected by temperature...
Read More »
Vinculum-II delivers increased capabilities and memory at a reduced cost Mansfield, Texas, USA - Mouser Electronics, Inc., known for its rapid introduction of the newest electronic components and technologies, today announced it is stocking the Vinculum-II Embedded Dual USB Host Controller IC from FTDI, a specialist in easily converting legacy peripherals to USB. Mouser's stock includes the FTDI...
Read More »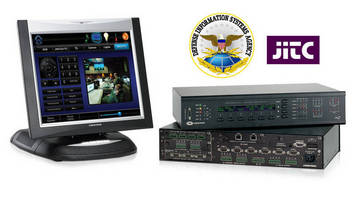 Crestron Control Systems and Touch Panels Awarded JITC Information Assurance Certification for Top Security Clearance; Earns Department of Homeland Security's Highest Compliance Rating on Vulnerability Assessment Results Rockleigh, NJ - Crestron today announced that its advanced control systems and touchpanels received approval by the Joint Interoperability Test Command (JITC) of the U.S....
Read More »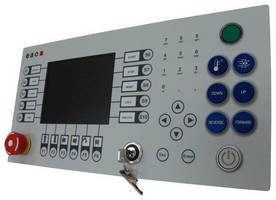 Able to meet various standard display size needs, Configurable HMI (C-HMI) Panel forms core for various automation tasks, such as control, data acquisition, image processing, and networking for all HMI system components. Adaptable switch cut-outs allow distinct layout and configurations, while individual housing construction ensures each component is adapted to controller requirements. Panel is...
Read More »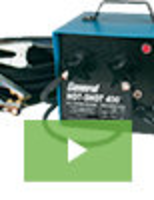 The new Hot Shot Pipe Thawing Machine delivers an innovative and highly effective approach to thawing frozen pipes. Easy to use and versatile, it is loaded with robust features that further suit it to many challenging environments. To learn all about it, see our video.
Read More »