Providing 2 portable demo boards, one sensor transceiver board, and one USB receiver board, RD3965MMA7660FC ZSTAR3 reference design facilitates demonstration and evaluation of accelerometer-based applications with low-power wireless connectivity. Included MMA7660FC triple-axis accelerometer enhances mobile phone and small appliance UIs with features such as tilt orientation and gesture detection....
Read More »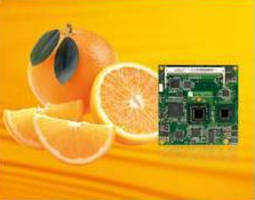 Incorporating Intel-® GS45 chipset, conga-CS45 offers hardware implemented decompression for HDTV videos and graphics interfaces ranging from SDVO, DVI, and HDMI to DisplayPort. It can include Intel Celeron ULV722 or Intel Core 2 Duo SP9300 and has 6 MB storage capacity and clock speed of 2.3 GHz. Unit also has 3 serial ATA connectors with RAID support for optimal performance/security of mass...
Read More »
OpenVPX Reference Design Kits provide customers with engineering blueprint for development of OpenVPX-compliant air- and conduction-cooled 3U and 6U payload/switch modules. Kits include CAD models, mechanical assembly information, thermal information, bills of material, and technical support. OpenVPX Reference Design Kits are licensed intellectual property, with several available options that...
Read More »
Built around S6000 processors, VRM6016 RDK enables live view, recording, decoding, backup, IP camera, and remote viewing simultaneously. Kit supports camera inputs from SD CCTV cameras, HD CCTV cameras, and IP network cameras, as well as CIF, D1, HD, and multi-stream encoding and decoding. Utilizing Freescale MPC8377 PowerQUICC II Pro processor to run software and manage data movement, design...
Read More »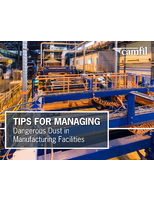 This eBook covers important considerations when creating a dust management plan for your facility. For more information, download now.
Read More »
Combining 2.26 GHz Intel-® Core(TM)2 Duo processor, NVIDIA GPU, and 10 GigE network interface card, 6U VME Model SE 2 handles graphics-intensive applications in harsh environments. Unit includes up to 8 GB DDR2 SDRAM, 4 serial ports, 6 USB 2.0 ports, and x16 PCIe between Intel and NVIDIA processors to maximize system throughput. Typical applications include digital mapping and distributed...
Read More »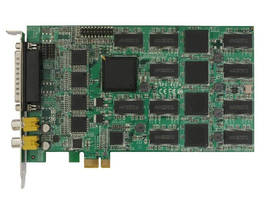 Complying with PCI Express Base Specification 1.1 and 2.0, Model SPX-602H supports 16-channel D1 real-time recording with H.264 hardware encoder, and 16-channel real-time decoding and playback using software decoder in PC. Unit features adjustable frame rate and resolution, and de-interlacing for live view and playback. Accepting all NTSC/PAL standards, card supports video streaming, remote video...
Read More »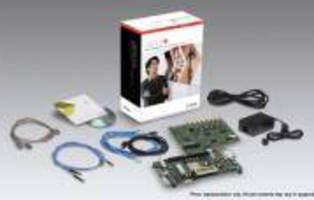 Broadcast Connectivity Targeted Design Platform with Xilinx-® Virtex-®-6 FPGAs simplifies development of serial digital interface (SDI) solutions for high-performance broadcast A/V systems. Multiple channels of SD, HD, and 3G-SDI video can be implemented in one Virtex-6 device that includes up to 24 transceivers supporting line rates to 6.5 Gbps. Kit integrates Virtex-6 LX240T device on ML605...
Read More »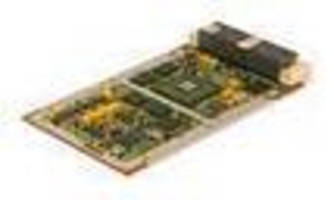 Enabling embedded supercomputing for military and aerospace applications, GRA111 features NVIDIA-® GT 240 CUDA-capable GPU and is optionally available as Line Replaceable Module (LRM) in accordance with VPX-REDI (VITA 48) standard. This 3U, OpenVPX-compatible graphics board has dual independent channels that enable driving of RGB analog component video, digital DVI 1.0, and HDMI standards. Also,...
Read More »
Matrox P-Series, M-Series, and Extio Series multi-display graphics solutions power GOMA industrial workstations for defense, industrial, and transportation environments Montreal, Canada, November 12, 2009 - Matrox Graphics Inc., the leading manufacturer of specialized graphics solutions, and Goma Elettronica SpA, today announced a partnership to develop customized workstations for defense,...
Read More »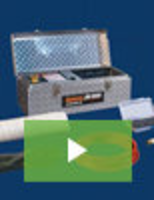 The lightweight, compact JM-1000 Mini-Jet clears grease, sand, and ice with a high pressure water jet.
Read More »