Parker Fluid Control Division
95 Edgewood Ave.
New Britain, CT 06051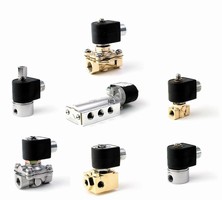 Including range of 2- and 3-way NO/NC valves in brass and stainless steel, Car Care Solenoid Valve line handle car wash applications including presoak, soap dispensing, water purification, water softening, hot waxes, spot-free rinsing, blowers and driers, and high-pressure washes. Orifice and port sizes range from 1/8 to 2 in., and line is available fully assembled or as modular components. Coils...
Read More »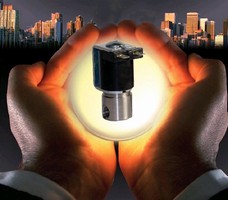 Suited for air and liquid applications, 2-way Series 204 and 3-way Series 304 are available as normally closed and normally open valves. Maximized flow rates are delivered through orifice sizes ranging from 1/32-5/32 in. Compliant with RoHS standard, direct acting valves meet commercial, industrial, mobile, instrumentation, and medical market needs.
Read More »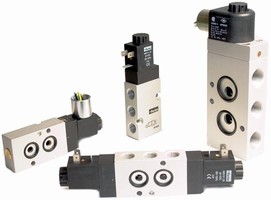 Constructed for direct mounting to pneumatic actuators in any position on NAMUR interface, High-Flow series delivers fail-safe functionality through pilot-operated spool design with combined spring and air return. Models come in 3/2, 5/2, and 5/3 functions for control of single- and double-acting pneumatic actuators of any size. There are Â-¼ and ½ in. NTP port sizes, standard with...
Read More »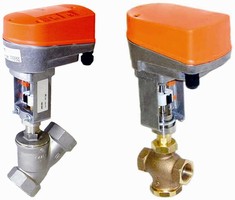 Available in bronze or stainless steel, 2-way 830 and 3-way 835 Series are manufactured with Â-½-2 in. thread connections and feature self-calibration capabilities. Vibration-resistant products are available for on-off and modulating requirements. Suitable for aggressive and high-corrosive fluids as well as inert gases, hot water, oils, and steam, valves operate with temperatures from -22 to...
Read More »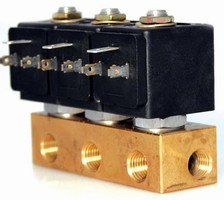 Supplied with ready-to-install fittings, direct-acting manifold contains 2-way, NC valves with common inlet port and individual outlet ports. Metering options permit chemical dispensing or slow closure of valves to remove water hammer effects within water lines. Available in brass and 303 stainless steel, manifold is manufactured with Â-¼ in. NPT connections and offers 120/60 Class F IP67 AC...
Read More »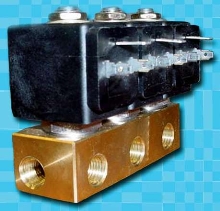 Available fully assembled or as modular components, Car Care Solenoid Valves are offered with various pressure vessels and epoxy-encapsulated coils. Line includes 2-, 3-, and 4-way, NO and NC models with brass or stainless steel construction, variety of seal and disc materials, and orifice and port sizes from 1/8-2 in. Three- and 4-way models can be used to provide pneumatic cylinder control of...
Read More »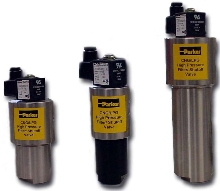 Available in 12 and 24 Vdc models, compressed natural gas and liquefied natural gas (CNG/LPG) 2-way, NC, solenoid valve is constructed of 430F stainless steel. It features bubble-tight sealing and predictably functions for up to 20,000 hr before replacement. Valve handles service pressures up to 4,500 psig, has burst pressure of 22,500 psi, and withstands max media and ambient temperature of...
Read More »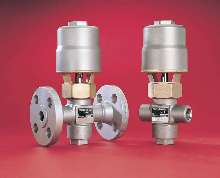 Piston-operated, Sinclair Collins(TM) SC-2000 Check Valves handle steam, hot and cold liquids, and inert gases with temperatures between -40 and 450°F. Three-piece, 17-4 grade stainless steel units come in 2- and 3-way models and are marked with cast arrow on body indicating flow direction. Port sizes range from Â-½-1 in. Applications include meat processing, beverage/liquid...
Read More »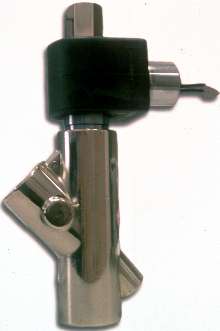 Two-way, normally opened solenoid valve is compatible with hot water, steam, and de-scaling solutions. It withstands media temperatures to 220°F and ambient temperatures to 140°F, is available in standard AC voltages, and has flow rate of 4.5 Cv. With opening and closing response times of 1-2 sec and life expectancy of 300,000 continuous cycles, product is suited for us in food...
Read More »