HATFIELD, PA – Laboratory Testing Inc. (LTI) of Hatfield, PA has been approved by Gulfstream Aerospace as a supplier of material testing services. The approval was granted on November 20, 2014 following a complete facilities survey and examination of the Quality Control/Assurance system, and will be valid for three years. The certificate of approval lists a wide-range of material testing...
Read More »
Innovative products and solutions are essential if society wants to decouple economic growth from resource consumption. Thanks to systematic tools and processes, Henkel is consistently developing innovative products and solutions that offer customers and consumers more value and better performance with a smaller environmental footprint. Henkel does not focus on developing a few sustainable...
Read More »
HATFIELD, PA – Laboratory Testing Inc. (LTI) will be exhibiting at the Fabtech Expo on November 11-13, 2014. The Hatfield, PA company is a leader in material testing, nondestructive testing (NDT) and calibration services and has been an exhibitor at Fabtech since 2006. LTI will present its wide array of expert capabilities in Booth C1107. The show is set to take place at the Georgia World...
Read More »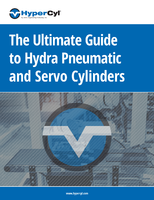 This white paper provides a guide to hydra pneumatic and servo cylinders.
Read More »
Treatability lab performs water reuse feasibility studies, develops treatment programs, conducts full treatability analysis, and trains operators on water treatment chemistry. After test request,Â- treatability analysis report provides water study results and conclusions. This includes recommendations for most effective treatment program for that facility's wastewater. Water reuse...
Read More »
The New York Blower Company has expanded its laboratory air and sound test capabilities substantially. This new, state of the art facility now contains six airflow test chambers of various flow and pressure capabilities and two reverberant sound rooms. Lab Features include: • Flows to 130,000 CFM • Pressures to 100" WC • Horsepowers to 500 bhp • 6 Airflow Test Chambers - 4 Figure 12 - 2...
Read More »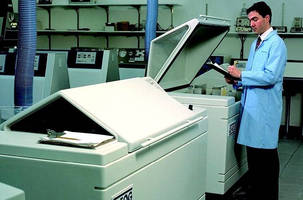 Equipped with Q-FOG CRH cyclic corrosion tester, laboratories in Homestead, FL and SaarbrÃ-¼cken, Germany offer contract testing services for global customers for automotive corrosion tests requiring RH control. Available tests include GMW 14872 and SAE J2334 as well as others from Ford, ISO, GB/T, VW, Volvo, Chrysler, and Renault. Testers can also perform traditional...
Read More »
Frisa is introducing Frisa Express, a service with fast turnaround delivery schedules, shipping forgings in as few as 5 days. Since its beginnings, Frisa has strived to deliver world-class forgings and the best customer experience possible. In an industry where high expectations from a forging supplier are a standard, Frisa presents Frisa Express, a new endeavor towards delivering extraordinary...
Read More »
For all of us who own and operate Lifting Equipment, employee safety and regulatory compliance are ongoing concerns. We need to be able to certify safe working load limits and to pass periodic re-certification audits. Let us help.Autocrane Mars Metal Company will work with you to design test weights that meet your requirements. Individual weights of different sizes can be designed to stack/nest...
Read More »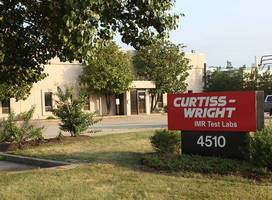 IMR Test Labs – Louisville has earned Nadcap approval after passing a recent initial audit. IMR's Kentucky laboratory can now offer accredited, high-quality analytical services to manufacturers in the aerospace defense industries.Â-  Nadcap accreditation is the latest to be added to Louisville's growing list.  Approvals include ISO 17025 (A2LA), GE S-400 and passing...
Read More »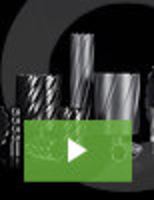 As a globally recognized manufacturer of industrial grade portable tools, Euroboor is at the forefront of drilling and cutting technology. Our reputation as an industry leader is built on robust products that fit a wide range of industrial cutting and drilling applications. See our video to learn more about all of our quality products.
Read More »